Published August 26, 2019
Journey into The Vortex to experience an after-hours event like you've never seen before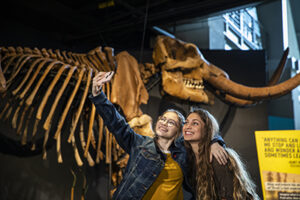 What do you get when improv mixes with Ice Age animals from Indiana? A night of laughs and fun you won't soon forget!
Join Character House Theatre Company at the Indiana State Museum for two spectacular 30-minute improv performances that just might have you taking the stage too during The Vortex: An Experiment, happening Thursday. The after-hours adults-only event is from 6:30 to 9:30 p.m.
Vortex through thousands of years to the Ice Age in Indiana, and join in this immersive performance based on our Frozen Reign gallery. Take part in other fun time-traveling and ice-themed activities throughout the night too.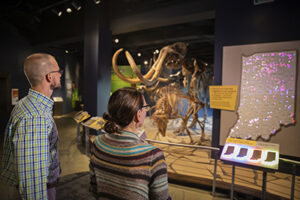 Then, experience the museum's other spaces to learn stories about real places and people who helped to shape the Hoosier state throughout hundreds of years.
Venture through Birth of the Earth to explore the Indiana story millions of years before there was an Indiana and find out about Ancient Seas that once covered the lands of what would become Indiana.
Continue your exploration through First Nations, where you can learn about how these founding people of Indiana built vibrant communities and traditions that still impact Native American communities today, then learn how Indiana's diverse and dramatic landscapes were created in Natural Regions.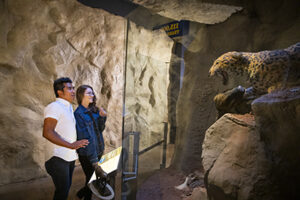 Presale tickets for adults ages 18+ are on sale now for $5/members and $7/nonmembers. Purchase your tickets online at indianamuseum.org or by calling 317.232.1637.
Need to make last-minute plans? No problem! Purchase your tickets at the door for a few dollars more. Tickets at the door are $8 for members and $10 for non-members.