Published February 15, 2022
Justin Williams: What Major Taylor Means to Me
Ninety years after he retired from racing and more than 100 since he astounded the world with his cycling excellence, Marshall "Major" Taylor's story still inspires champions and casual cyclists alike.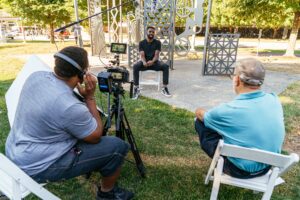 As part of the Indiana State Museum's new exhibit "Mayor Taylor: Fastest Cyclist in the World" (opening March 5), we spoke with contemporary greats about what Taylor's story has meant to them.
First up is Justin Williams, whose long list of credits include winning the USA Cycling Junior Track National Championships from 2006-2008, 16 races in 2016 and the 2020 Roger Millikan Memorial Criterium in Grand Prix, Calif.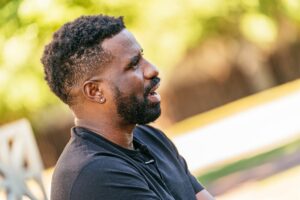 Q: When did you hear Major Taylor's story and how did it influence you?
Williams: I was lucky enough to hear about Major Taylor when I first started cycling. I started on a junior team called Major Motion, which was named after Major Taylor. We had a big silhouette of him on the front of our jersey. So from the beginning, I was lucky enough to know the story and understand the history of it. It allowed me to know that there was a high ceiling that we could reach and that a Black American had already become world champion, so it gave me a lot of inspiration and hope for where I could get to in the future.
Q: Was there a lot of information about him that you could find?
Williams: When you're younger, you hear his story and it doesn't resonate as much as it does as you get older. I knew that he was a world champion, I knew that he raced at Madison Square Garden (in a six-day race), I understood a lot of the things he had gone through because it wasn't a unique situation as far as being Black in America, especially back in that time. So I understood all of that. But not until I got older did I understand the impact it had and what it meant and what it means now.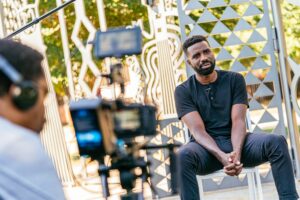 Q: What do you think his legacy is and why does it seem to have been forgotten for such a long time?
Williams: There's a lot of things Black people have done in American history that have been forgotten or pushed aside. That's just the way it's been in the country, where Black people haven't been able to tell their own stories. And because we haven't been able to push our narratives, it just sits. It hasn't been important. Cycling is something that hasn't been important in the community, so it's hard to tell that story and gain the richness and importance of what he did. People who ride bikes barely know that story. The story hasn't been told enough.
Q: You've faced challenges not unlike what he faced. Tell me about one or two and how you handled it.
Williams: I don't think I've faced challenges – I think they may be similar, but a lot more mild. I don't feel like my life is threatened every time I go out and ride my bike. I know that was something he had to deal with. He would have to ride races from the front because it was literally someone's job to crash and take him out. I can go to a hotel room that's for everyone, not some place that's for Black people only. So I don't think I'm facing the challenges that he faced on the level that he did. But there is still a lot of work to be done in the way that being a Black man in America and trying to start a business has a lot of hurdles. And being in a sport that is 99 percent white, there are some biases that I don't think people know exist. When you live in an echo chamber, it's hard to understand what you're doing and how it affects others. But I've gotten to the point where I've gained so much experience and contacts within the sport that I've been able to sidestep a lot of that and just work with good people. There are good people in the industry. They just need to be educated and told how they can help. And they will.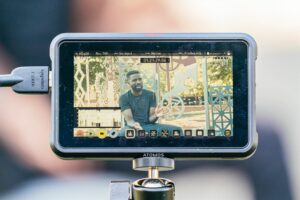 Q: You said Major Taylor had to start races in the front. Can you explain that?
Williams: It's not ideal to have to ride from the front. You're using more energy the whole time. You're not using any tactics. You're just outriding everyone, which is the hardest way you can possibly win a race. When someone's job is to take you out and they're willing to crash in the process of that, you have to stay in front of everybody. So for him to have to do that and still be winning races is an amazing feat. If you know anything about cycling, the draft and the slingshot effect are absolutely pivotal for success. To be on a level where you could do that and still win races is amazing to think about.
A video of this interview is part of "Major Taylor: Fastest Cyclist in the World," which runs through Oct. 23 at the Indiana State Museum.