WHERE THERE'S LIFE, THERE'S HOPE
Last year, the opioid epidemic met the COVID pandemic, and life for Hoosiers got a lot harder. We saw morale go down. And hopelessness go up. We walked through isolation and quarantine not knowing what to do next. And our opioid problem got bigger. With this powerful exhibit, the Indiana State Museum is committed to finding ways for Hoosiers to deal with the stresses of our new normal. Our goal is to break the stigma surrounding opioid use disorder, remove the shame and isolation surrounding this disease, and show how we can play a pivotal role in managing this crisis.
At the Indiana State Museum, you're invited to talk about it.
NOW THROUGH AUGUST 1, 2021

EXHIBIT HIGHLIGHTS
Inside the exhibit, you'll be given the opportunity to dive deeper into your own level of understanding when it comes to substance use and opioids. You'll also see how your perceptions and ideas about this crisis compare with others from around the state.
Unravel the crisis one step at a time, including the science and biology behind opioid use disorder, our nation's history with other health crises, personal stories from impacted Hoosiers, and the various roads to recovery.
Using a mix of art, science, multi-media, hands-on interactives and inspiring artwork, the exhibit will help you better understand the nature of addiction, how we got here and what we can all do to help change the course we're on and move our state from crisis to resolution.
IT'S TIME TO TAKE A CUE
This is your cue to take action and discover how creativity, unity and empathy can
be powerful tools to help us deal with—and one day overcome—the devastating opioid crisis.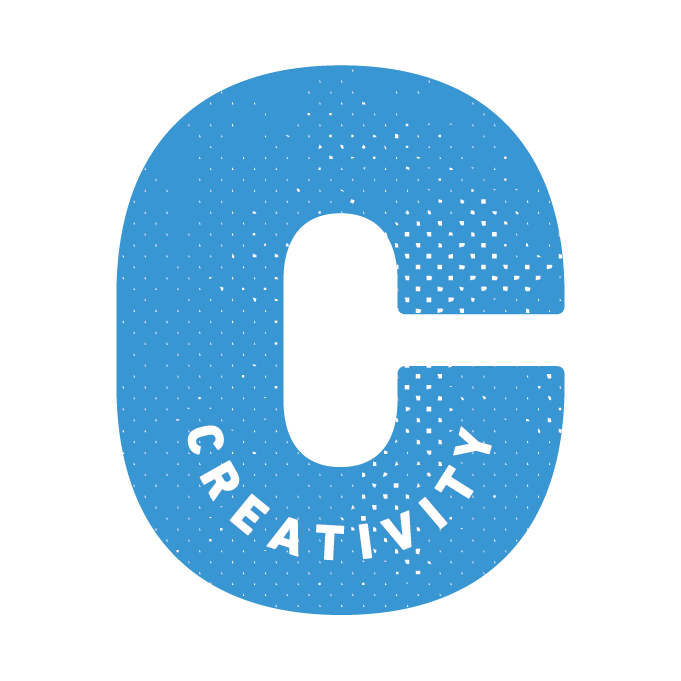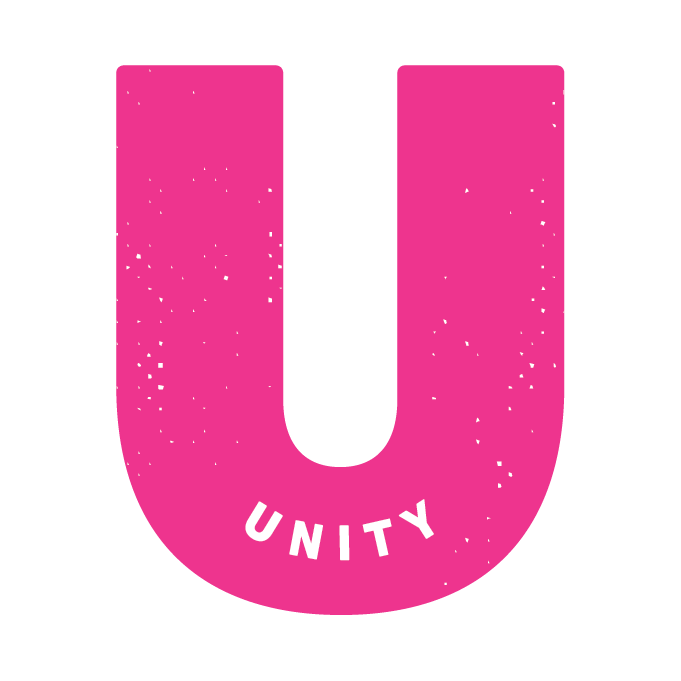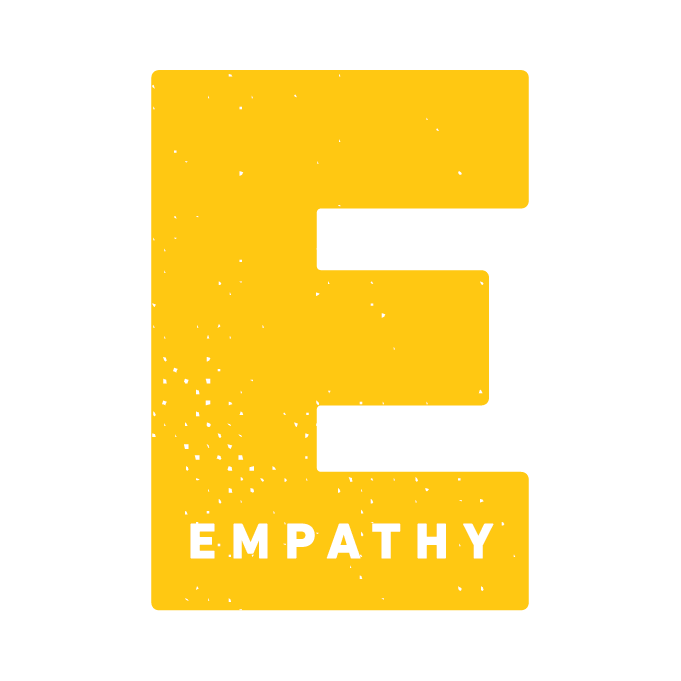 THE SCIENCE BEHIND O.U.D.
Step inside a giant brain and explore the science behind opioid use disorder. Through a series of animated videos that show how opioids can hijack our neuro pathways, you'll discover the chemical changes that are taking place inside the brain and how opioids change your thought and behavioral patterns.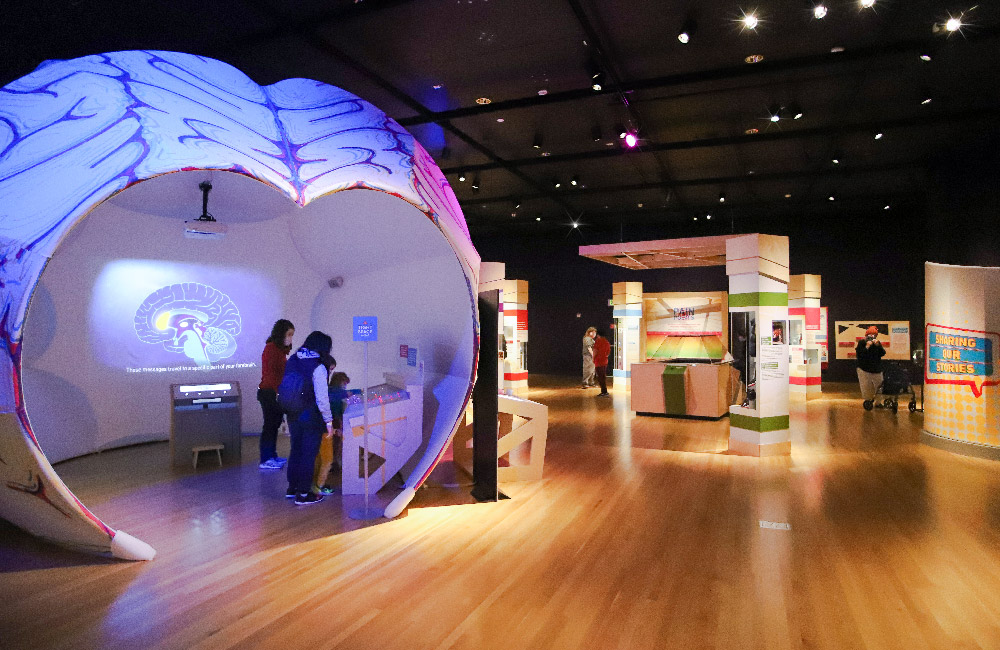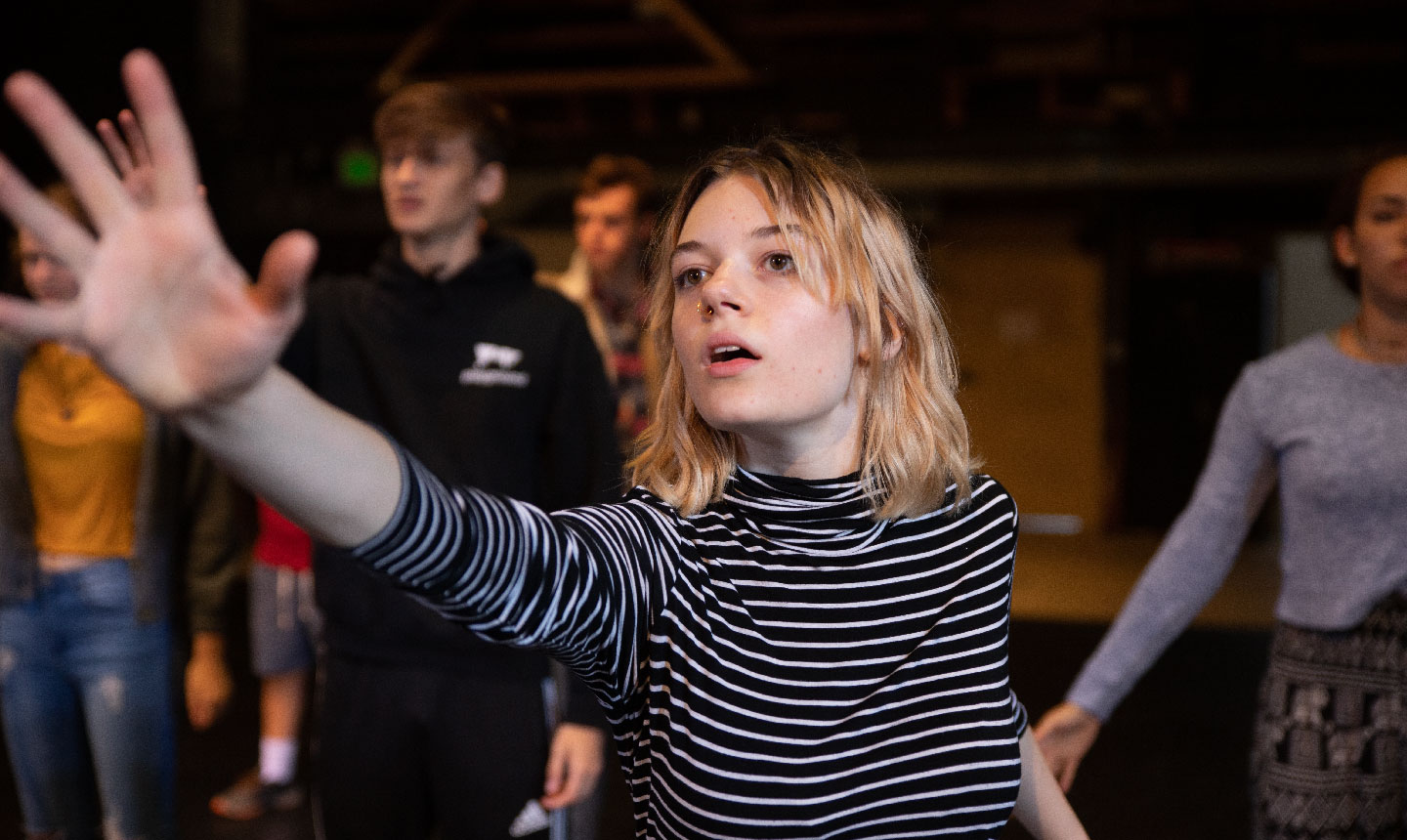 LOVE OVER DOSE
In collaboration with the Young Actors Theatre, the exhibit includes a powerful multi-media installation showcasing the crisis from a teen's perspective. For the exhibit launch, the Indiana State Museum also hosted an adaptation of a theater production called "Love Over Dose," telling the story of teenage overdose and its impact on friends, family and community.
Learn More
THE COMFORT OF A QUILT
Created by local artist Philip Campbell over the course of six months, "We" is an installation made from hundreds of pieces of used clothing that have been deconstructed and sewn into 14 quilts, quilt tops and giant tassels. Imagine all of the experiences and stories that this one piece holds.
About the Artist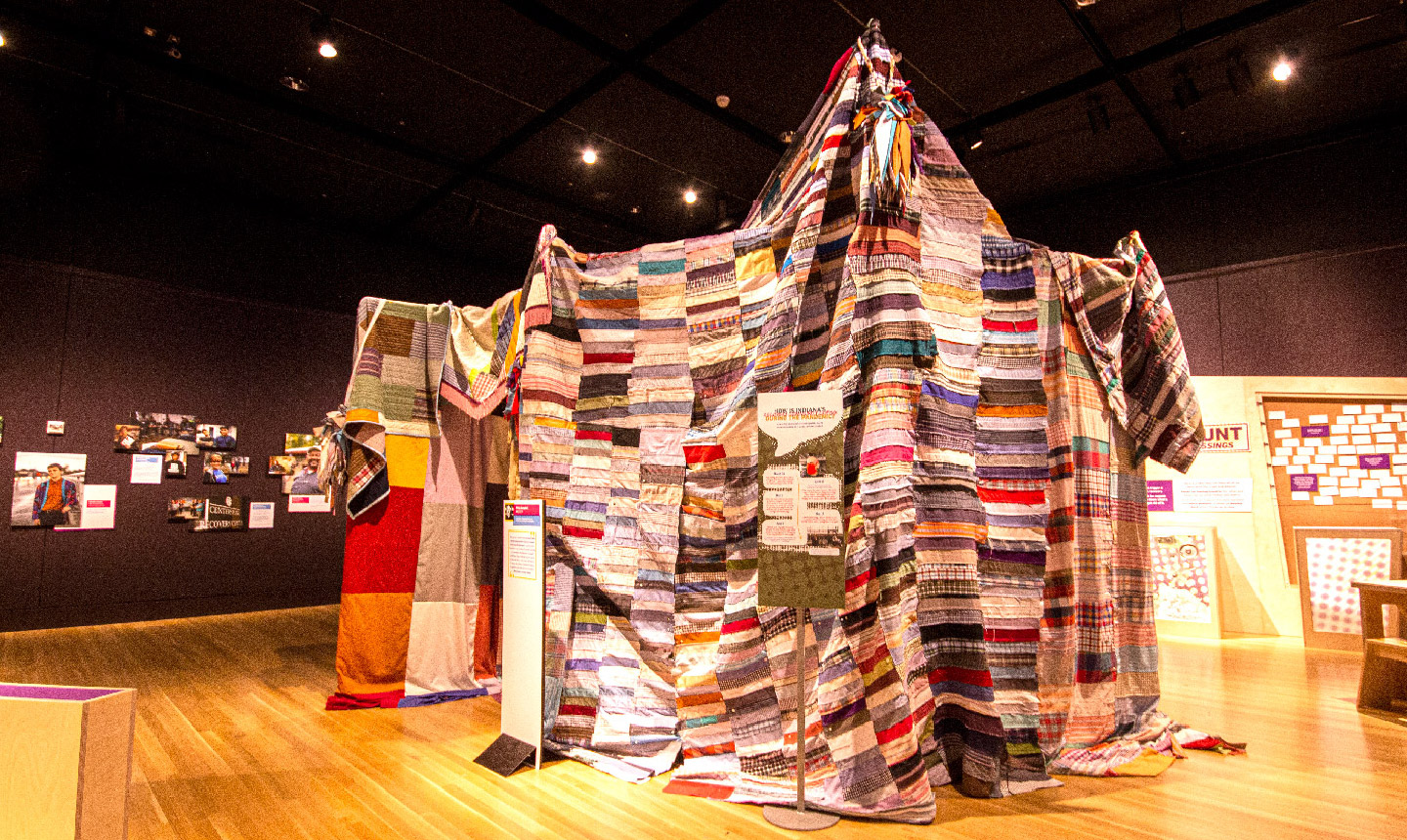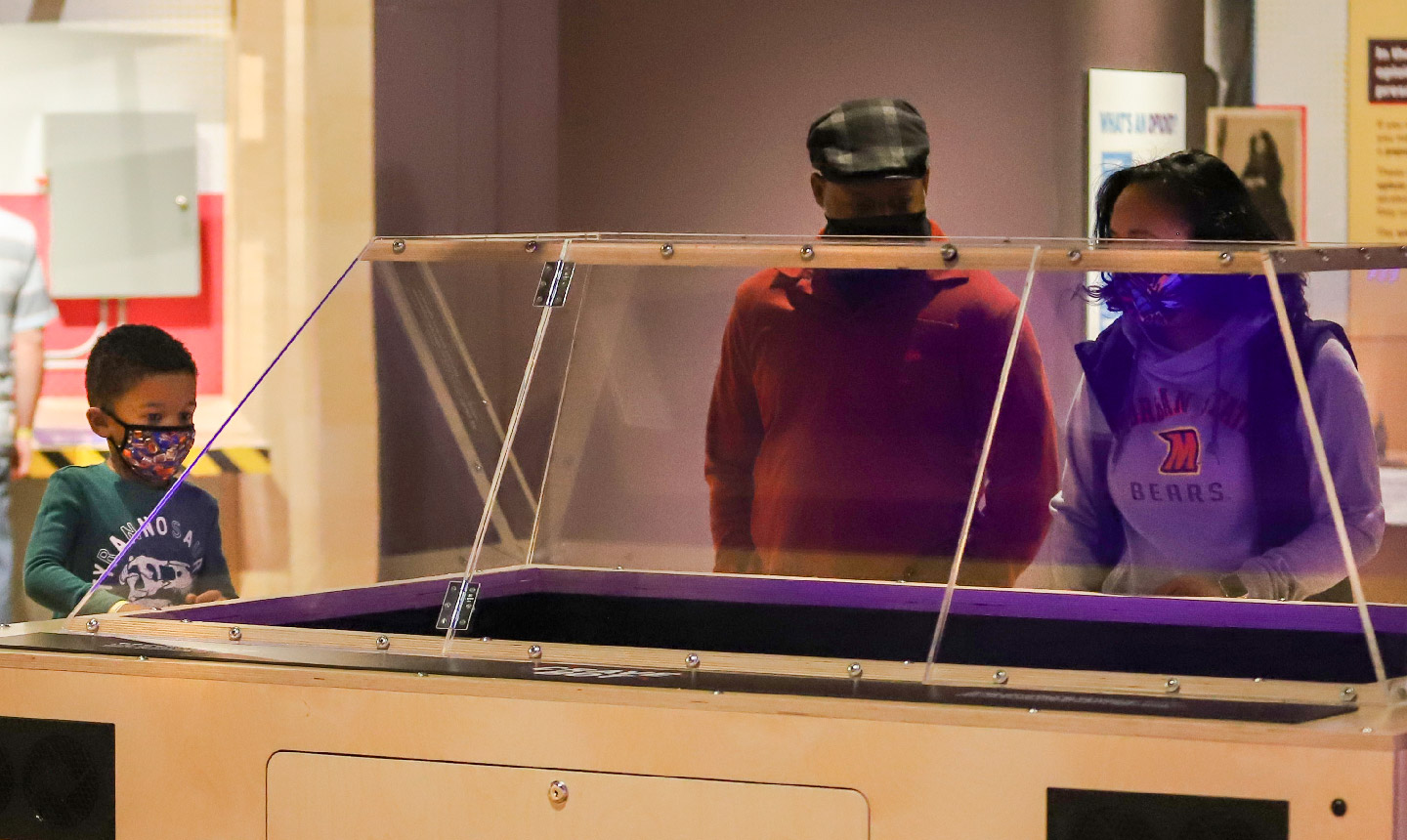 WE'RE ALL CRAVEBOTS
Through hands-on interactives, you'll explore our society's relationship with pain management and understand how our bodies use pain sensors to help keep us safe. You'll also be challenged in an interactive game called CraveBot, which shows you how cravings for things like caffeine, alcohol, nicotine, and social media can influence you in ways that sometimes overcome your ability to control.

HOME, HEALTH, COMMUNITY & PURPOSE
Addressing these four key dimensions of recovery, FIX aims to bring the story home to all four corners of our state. You'll see the vibrancy of our recovery communities and learn how local and state policies have changed, county by county. As a state, we're beginning to change our attitudes about how we're addressing this crisis. And that is what gives us so much hope.
COMMUNITY RESOURCES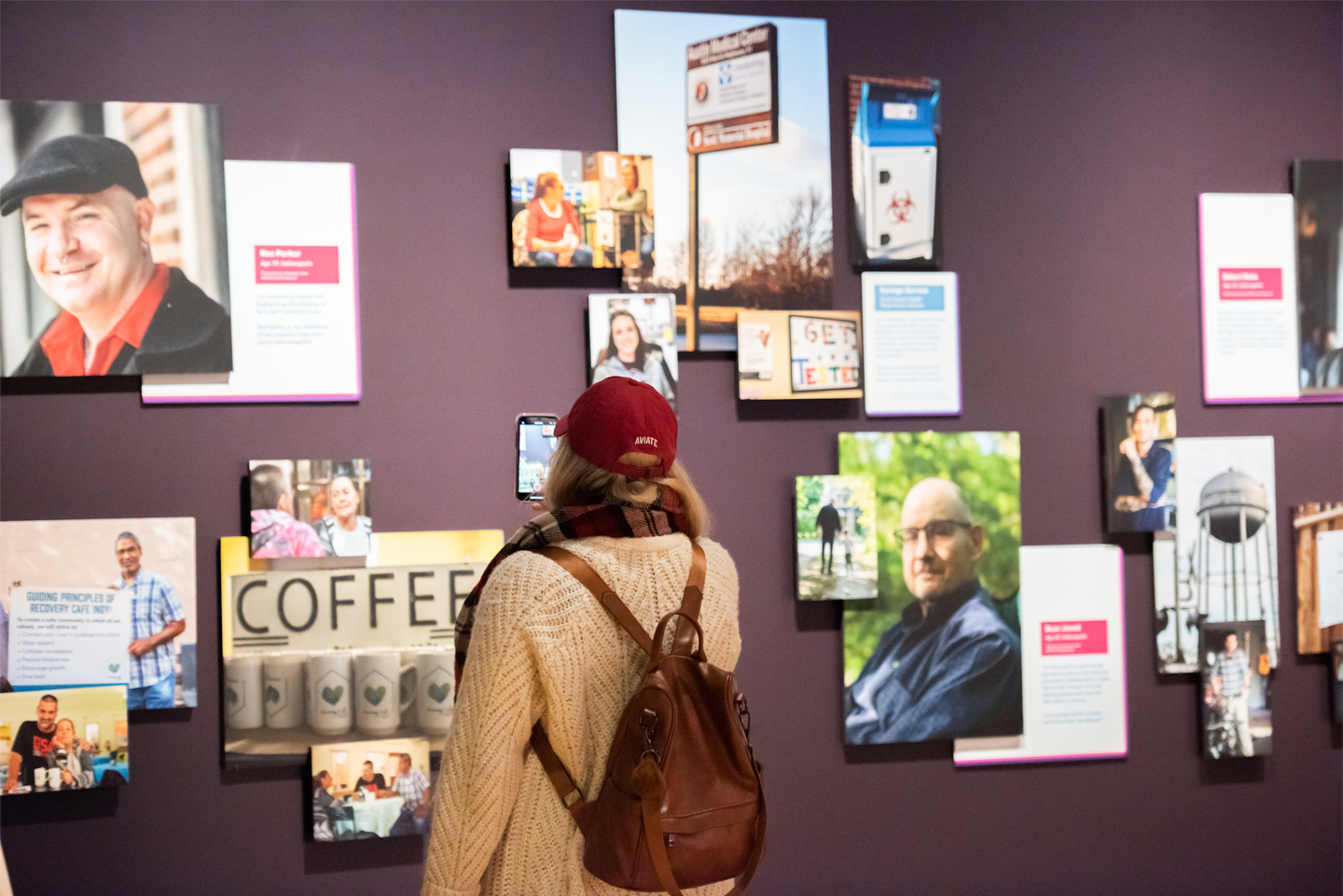 A Word from Our Governor
"Substance use impacts our family, friends and neighbors. That's why continuing to help more people enter recovery will always remain a top priority. The more we know about the ways it affects people, the better equipped we'll be to avoid dependence or support someone you love."

Eric J. Holcomb

Governor of Indiana
Community Stories
Explore community efforts to stop the epidemic.

BATTLING STIGMA
One of the challenges of opioid recovery is the stigma that sufferers face every day. Follow a story path to see how you would respond to someone in recovery.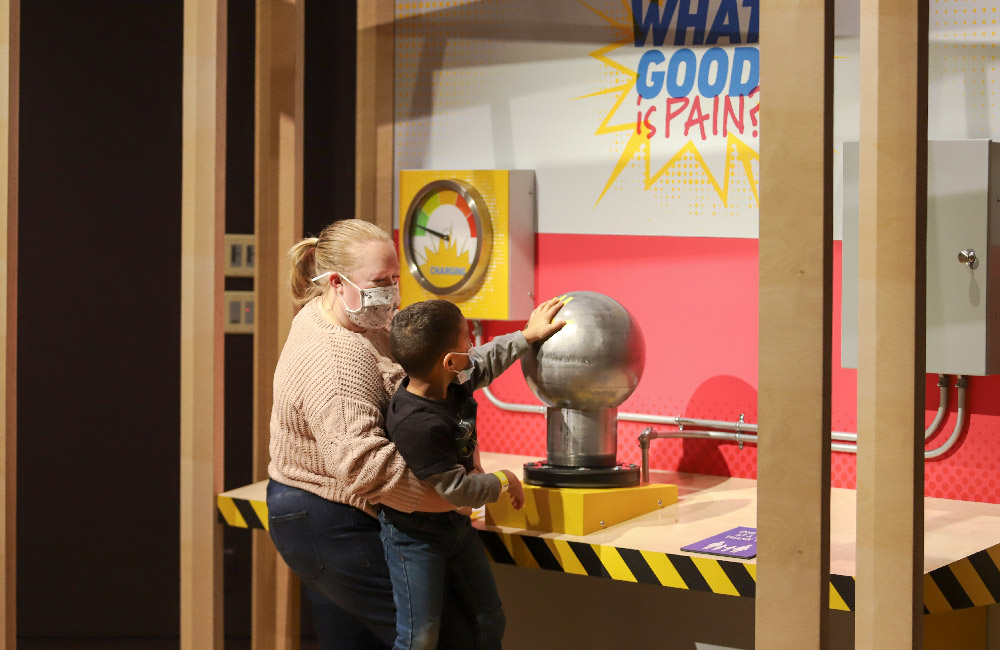 MYTHS & MISCONCEPTIONS
What do you know about opioids? How are you impacted by cravings? How does that relate to addiction? Using this baseline of knowledge, you'll be given the tools you need to start to build empathy for those impacted by this crisis, and ultimately minimize the damaging stigma.
Words Matter
Learning how to shift your language can have a meaningful impact on reducing the stigma that often prevents people from getting the help they need. Highlighting the power of words, this exhibit offers a unique opportunity to engage in interactive conversations, providing you with the tools you need to talk constructively about opioid use disorder. The right words can make all the difference.
BATTLING STIGMA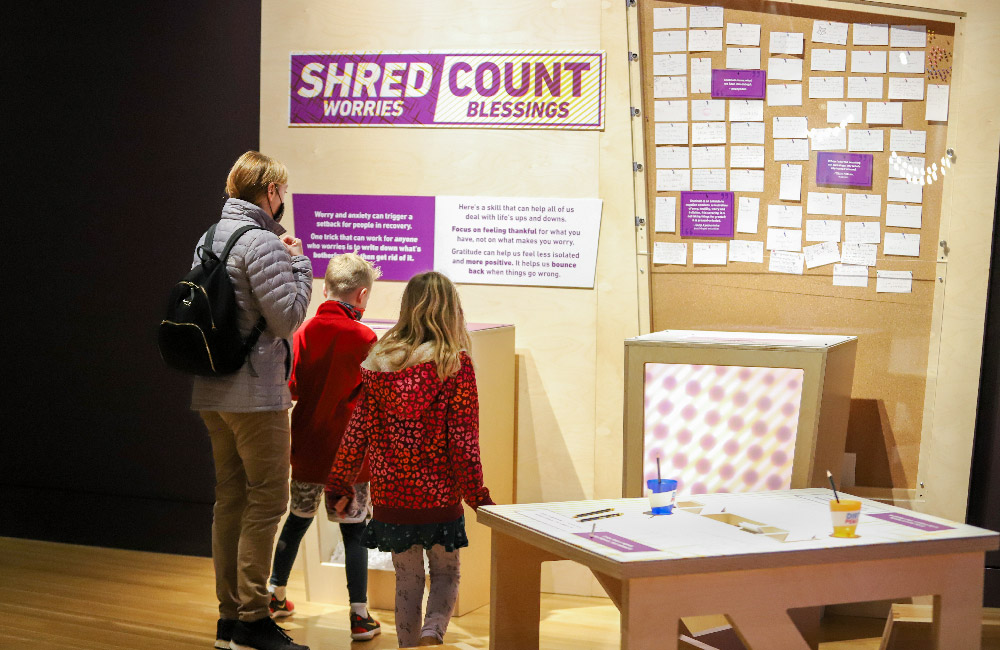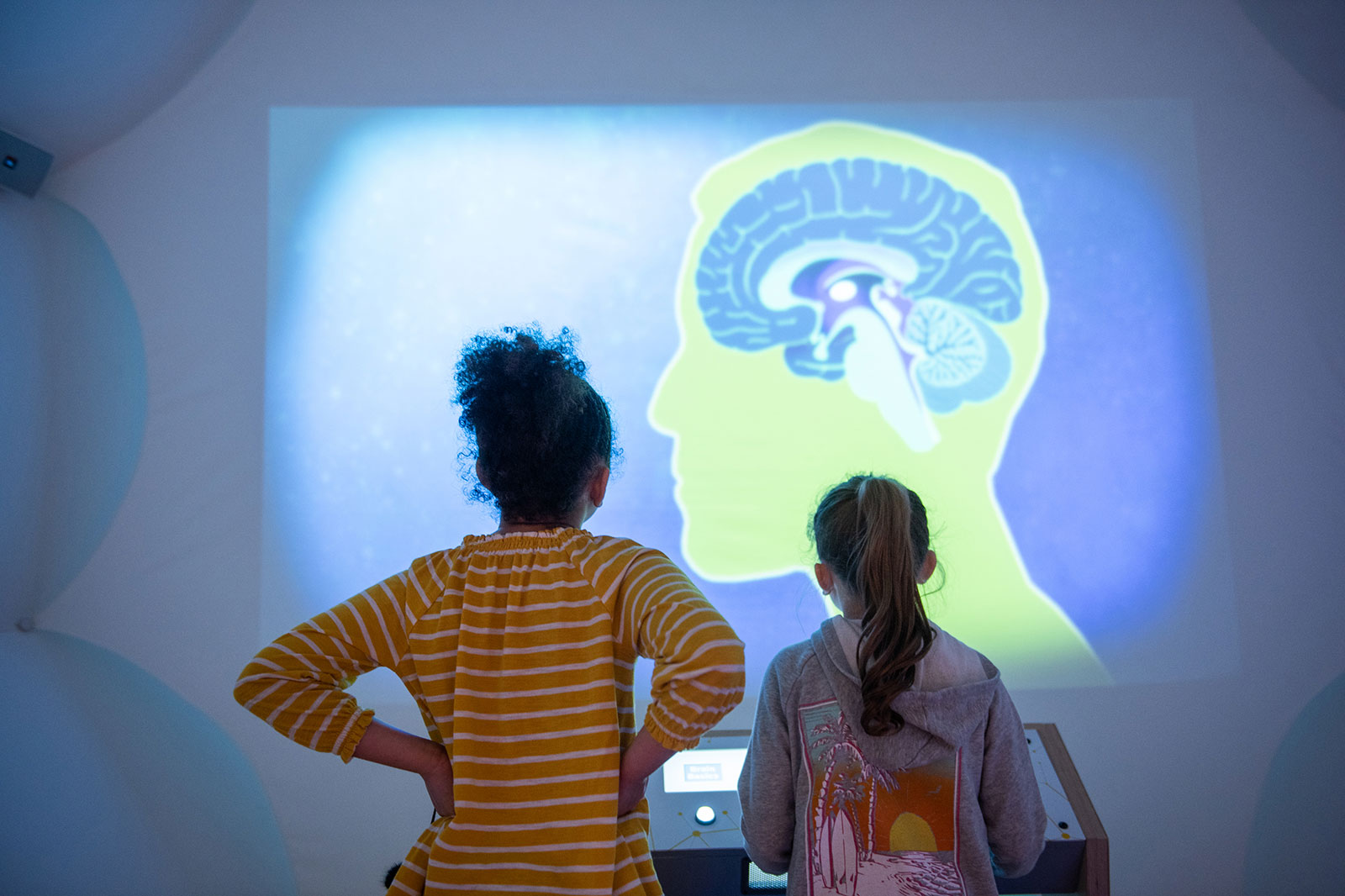 BE AN AGENT FOR CHANGE
It's our hope to inspire you to think critically and take action when it comes to finding solutions within your community. Along with the exhibit, programs that address the crisis will take place at the museum in downtown Indianapolis, as well as the 11 historic sites statewide—from panel discussions to town hall-style meetings. The programming will extend beyond the run of the exhibit, for as long as communities see a need for them.
SEE HOW OPIOIDS IMPACT BRAIN CHEMISTRY

EXPLORE METHODS THAT HELP WITH OVERCOMING OPIOID ADDICTION

EXPLORE THE COMMUNITY IMPACT OF OPIOID MISUSE
Special Thanks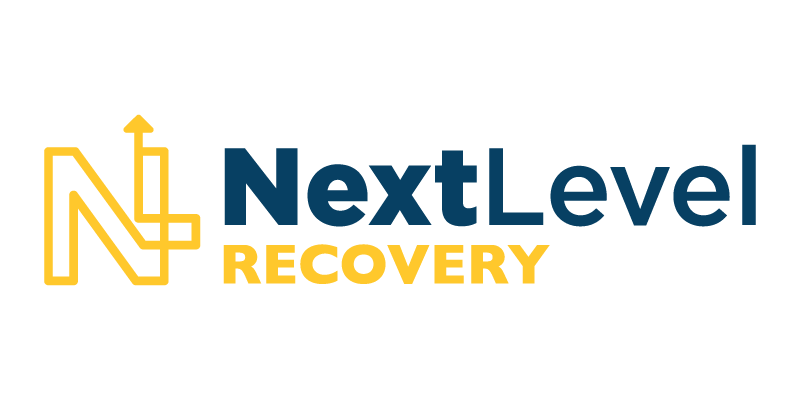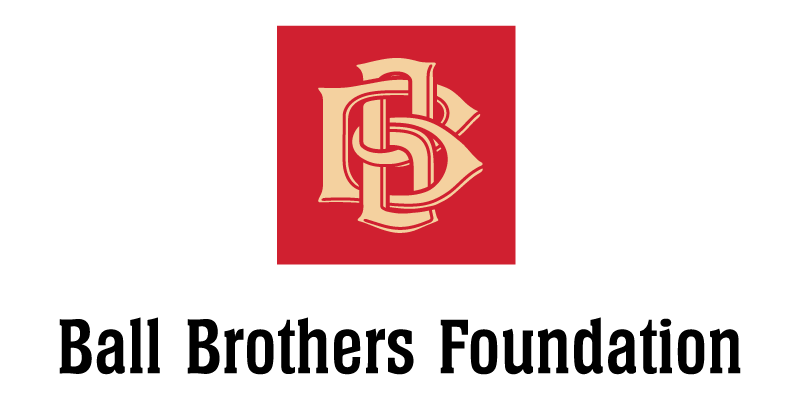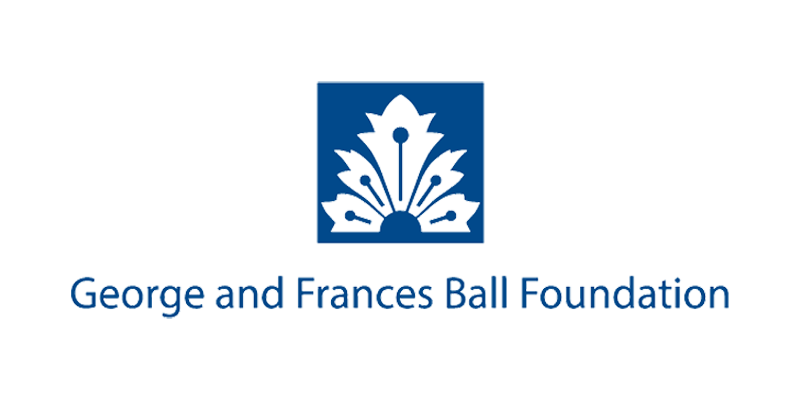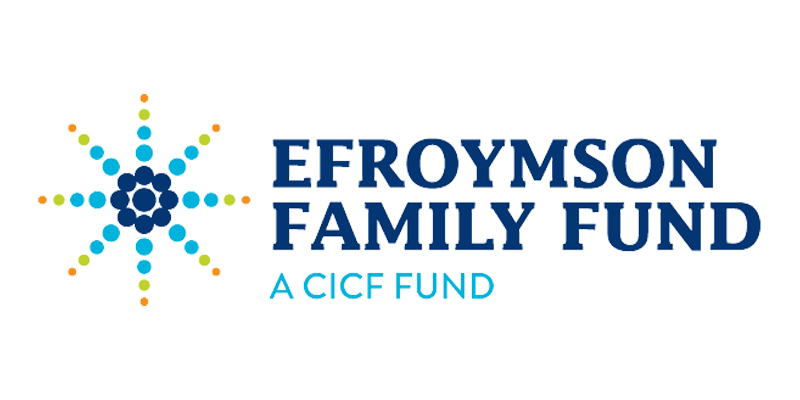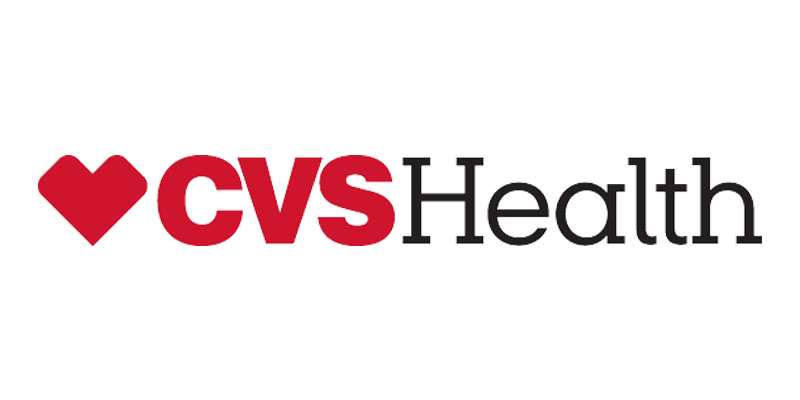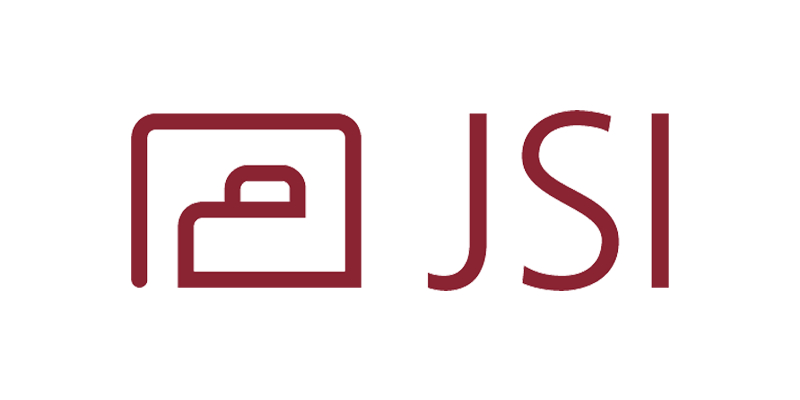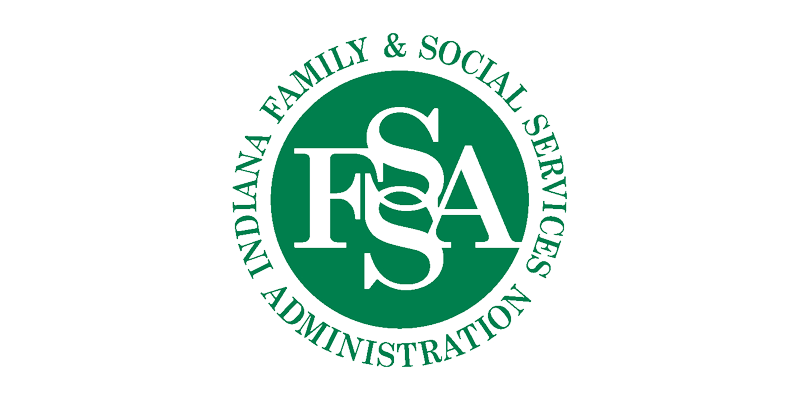 Community Partners
A Better Life – Brianna's Hope   •   Bill Foley, artist   •   C. Thomas Lewis, artist   •   Chief Justice Loretta H. Rush   •   Clarksville Fire Department   •   Crawfordsville Fire Department   •   CVS Pharmacy   •   Dove Recovery House   •   Dr. Diane Begley  •  Eskenazi Health   •   Fairbanks Alcohol & Drug Addiction Treatment Center   •   Governor Eric Holcomb's Office   •   Hope Academy   •   Indiana Addiction Issues Coalition   •   Indiana Commission to Combat Drug Abuse   •   Indiana Family and Social Services Administration   •   Indiana Next Level Recovery   •   Indiana OUD ECHO Program at Indiana University School of Medicine   •   Indiana Rural Health Association    Indiana Rural Opioid Consortium   •   Indiana State Department of Health   •   Indiana University School of Nursing   •   Indiana University School of Social Work   •   Indiana University Health Ball Memorial Hospital   •   IU Responding to the Addictions Crisis Grand Challenge   •   IUPUI Herron School of Art and Design Art Therapy Graduate Program   •   IUPUI School of Liberal Arts, Museum Studies Program   •   IUPUI School of Engineering and Technology, Music Therapy Program   •   Indy Pulse   •   Ivy Tech Community College   •   Laura Holzman and Meredith Brickell, artists   •   Marion County Board of Health, Dr. Virginia Caine   •   Meridian Health   •   Montgomery County Superior Court 1, Judge Heather Barajas   •   Overdose Lifeline, Inc.   •   Pulse Point   •   Philip Campbell, artist   •   Side Effects Public Media/WFYI   •   University of Indianapolis, College of Applied Behavioral Sciences   •   VOICES   •   Young Actors Theatre