Pioneering Greatness the Hoosier Way
Who were the Hoosiers who lived in Indiana during early statehood? What were their religions, methods of transportation and major conflicts? Learn how Indiana forged its identity as it emerged from the Pioneer era in Hoosier Way.


New perspectives
See the archaeologically recovered Gronauer Lock, once part of the Wabash and Erie Canal, from a perspective you'd never otherwise have—from underneath the canal bed!

Listen in
Overhear the account of a freedom seeker's journey, including hiding from capture.

Lead the way
Learn about Civil War leadership as you peek into a Civil War tent set up with Hoosier Captain David Harshbarger's field desk, accessories and presentation sword.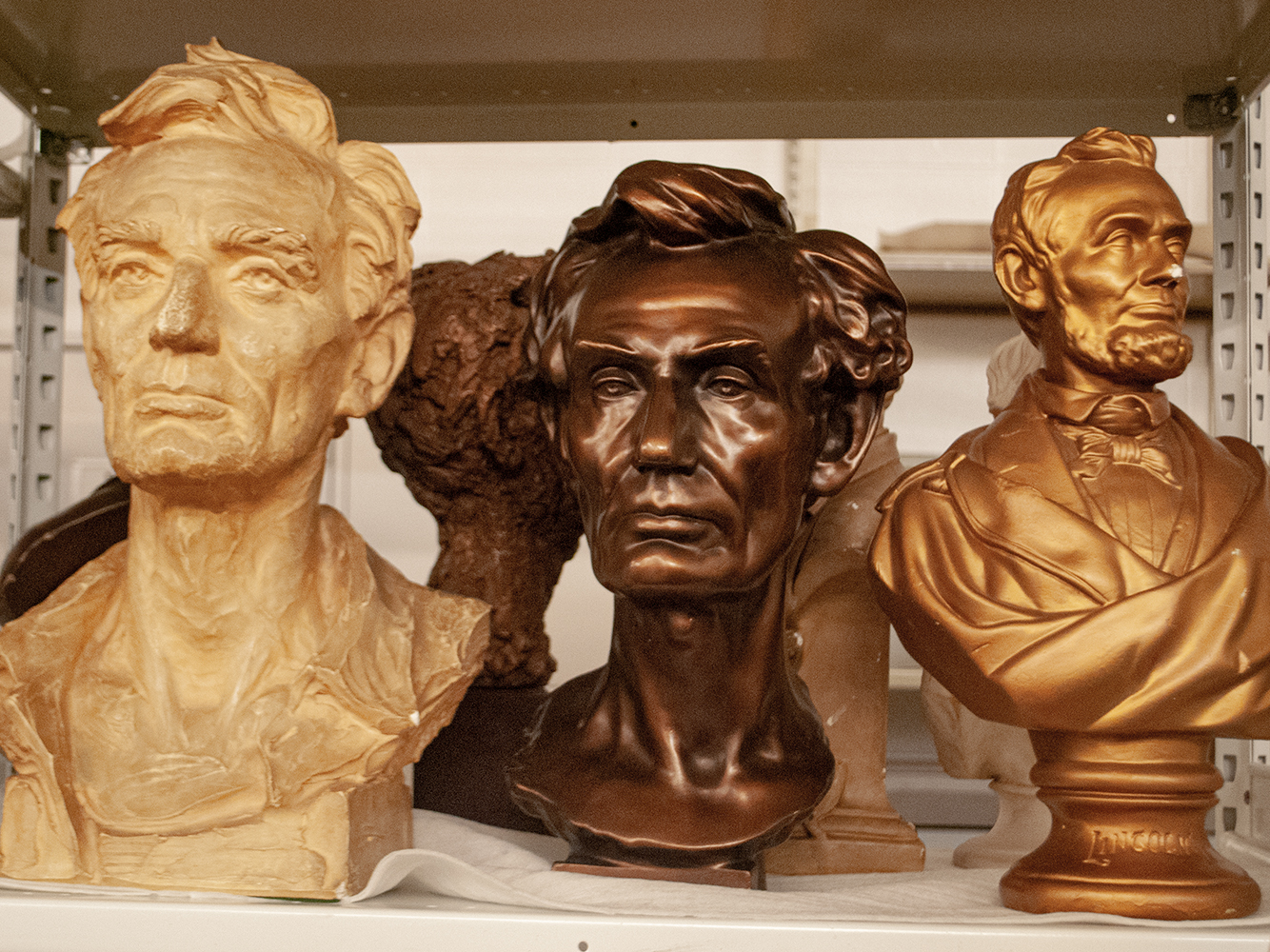 A LOOK AT OUR LINCOLN COLLECTION
Did you know Abraham Lincoln did not actively campaign to become president of the United States? Presidential candidates of the time usually didn't campaign themselves as it would have been considered too ambitious! Learn more about Abraham Lincoln and the election of 1860 in this behind-the-scenes video featuring artifacts from the Lincoln Financial Foundation Collection at the Indiana State Museum and Historic Sites.
See Our Lincoln Collection
THE GRAND CENTRAL STATION OF THE UNDERGROUND RAILROAD
The Coffin House was ranked by The History Channel as "one of the nation's Top 25 Historical Sites." In 2016, The Smithsonian named the Levi Coffin House Interpretive Center as "one of twelve new museums around the world to visit," while the Indiana Office of Tourism Development voted it as one of the top Museums in the state of Indiana. It's easy to see why.
Visit Levi & Catharine Coffin House