May 13, 2023 @ 2:00 pm - 3:30 pm
Indiana State Museum
Frank Dudley Painting Workshop
Learn about artist Frank Dudley in this introductory workshop where you'll explore his style of painting, and the basics of plein air painting. Not only will you get to walk through "Inspired by the Dunes: Paintings by Frank V. Dudley" exhibit, but our instructor will lead you through the basics of color mixing, composition and painting scenery from real life. By the end of the workshop, you'll have your own work of art to take home! Not suitable for children under age 7; children younger than age 15 must be accompanied by an adult.
Price: $25/painting, 25% discount for members
Register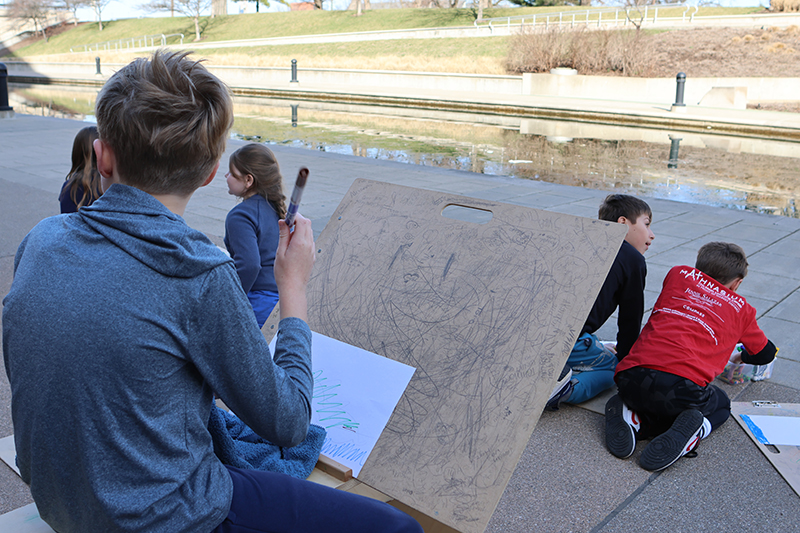 Schedule of events
Walk through the exhibit Inspired by the Dunes: Paintings by Frank V. Dudley to become inspired and learn about Dudley's life and his painting style.
Go outside to paint en plen air! Sketch what you see on the Canal Walk or in the Watanabe Gardens.
Take your sketches inside and paint in Dudley's signature style using acrylic paint.
FAQ
Kalia Daily, public programs engagement specialist, will be instructing this program. She is currently an adjunct professor at the University of Indianapolis for the Department of Art and Design and graduated with a Master of Art in painting and printmaking from UIndy in 2021.

Nope! All attendees will be given the supplies needed.

If there is inclement weather, guests will sketch and paint from a still life made of natural materials in the Education Center on Level Two.