Along the shores of Lake Michigan in northwest Indiana, Frank Dudley discovered his life's purpose between the sandy beaches and towering dunes of this iconic shoreline. And for the next four decades, he devoted his artistic career to capturing its rare beauty — rain or shine through all the changing seasons.
January 28 through June 25, 2023
This experience is located on Level Three and is included with purchase of museum admission.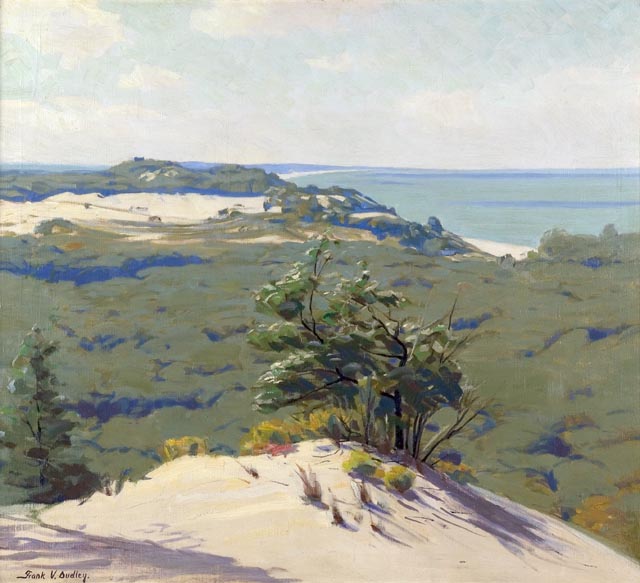 This inspirational new exhibit tells the story of how art influences conservation with an engaging mix of original paintings, hands-on interactives, and personal artifacts from the celebrated artist's life and times. Featuring 28 original Frank Dudley paintings (including many from our permanent collection), it represents a comprehensive look at Dudley's life and career.
Image credit: From Mt. Tom oil on canvas, 1941.
Inside the exhibit, you'll discover how an artistic pursuit can lead to preservation, document ecology, and promote land use. Not only will you be transported back in time, you'll also experience the Dunes from a contemporary perspective through the textiles and ceramics of celebrated Native American artist Jason Wesaw.
Image credit: In Lupine Time 1, oil on canvas, 1938.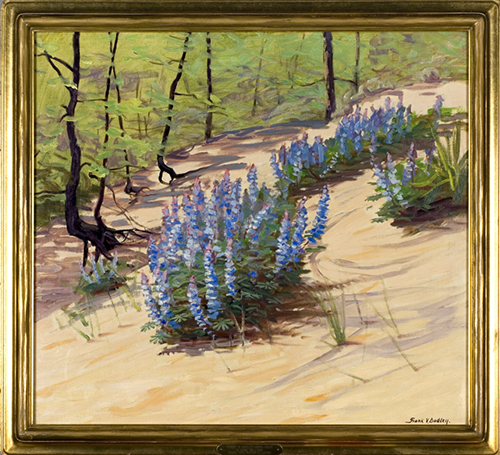 Come out and discover how Frank Dudley's artwork – inspired by the beauty of the Indiana Dunes – helped to preserve a rare ecosystem that people from all over the world still visit today to explore, study, enjoy and create.

"After the Blow" (cropped) by Frank Dudley, oil on canvas, 1930-1940
So much to do and see!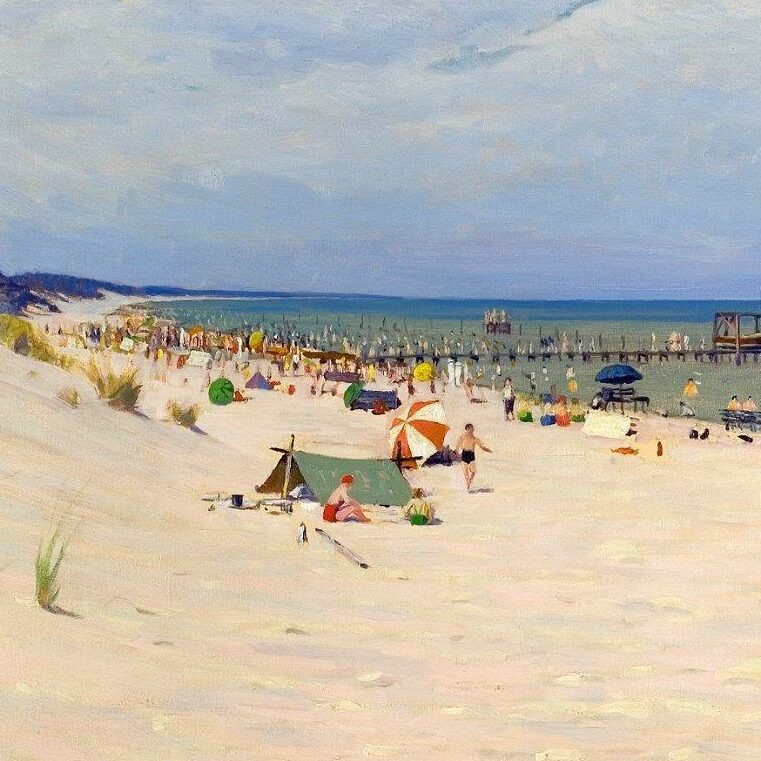 Step into the Canvas
Become "part of the artist's canvas" in a life-size photo op from one of Dudley's famous beach scenes.
Image credit: Along the Beach, oil on canvas, 1946.
Explore North America's "Birthplace of Ecology"
Engage with fun interactive displays to learn more about the ecological features unique to the Indiana Dunes, and even discover how sand dunes are created!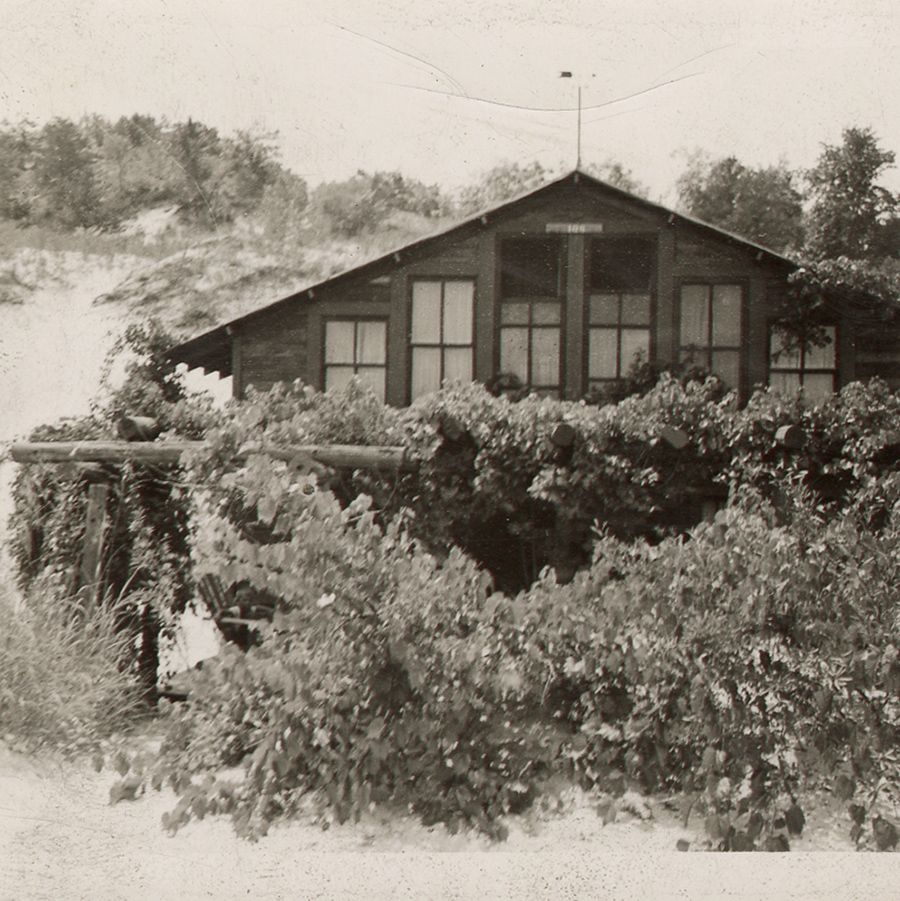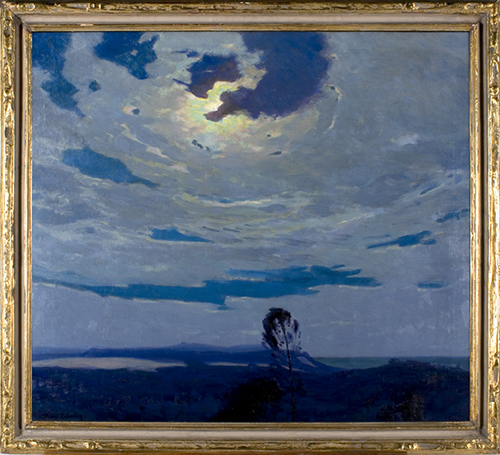 Soak It All In!
Dunes as far as the eyes can see! Get lost in 28 paintings capturing the Indiana Dunes in all their glory.
Image credit: Moonlight Symphony, oil on canvas, 1956.
Behold Historical Artifacts
See Dudley's personal painting palette, color wheel, 1921 Logan Medal, and studio guest book.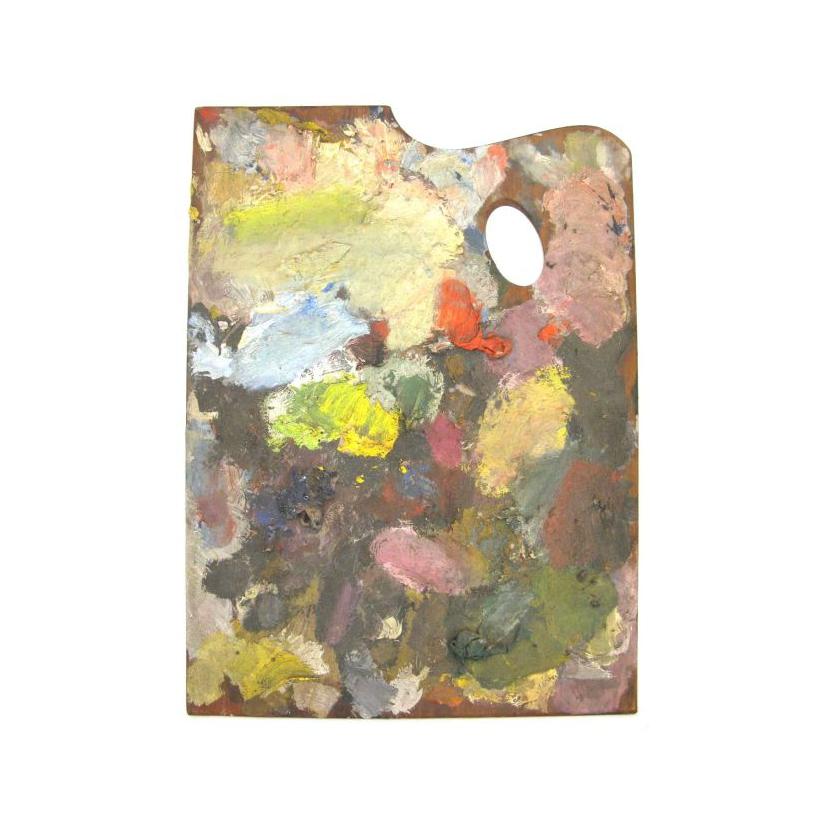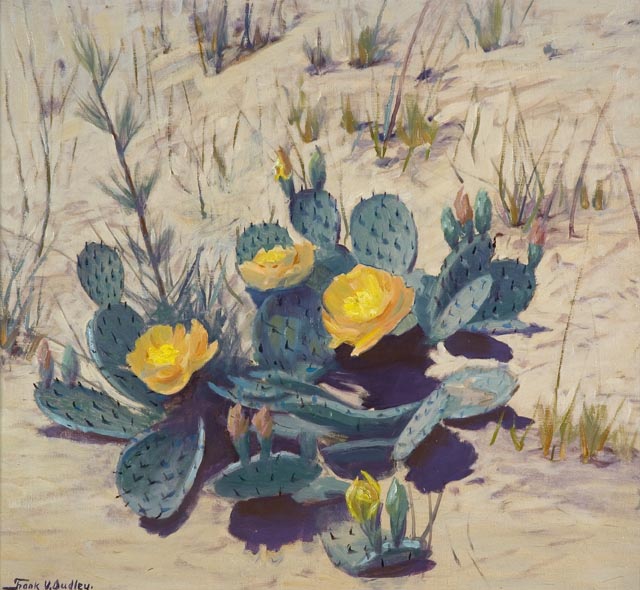 Continue to Be Inspired
Learn how Dudley's work continues to influence authors, photographers, poets and artists – including contemporary artist Jason Wesaw, a member of the Potawatomi Nation – who find inspiration in the Indiana Dunes.
Image credit: Strangers from Far Away (Cactus), oil on canvas, 1952.
Made possible with the generous support of