Frank Dudley's artwork – inspired by the beauty of the Indiana Dunes – helped to preserve the rare ecosystem where people come to explore, study, enjoy and create.
January 28, 2023 through June 25, 2023
This experience is located on Level Three and is included with purchase of museum admission.
Purchase admission

"Along the Beach" (cropped) by Frank Dudley, oil on canvas, 1946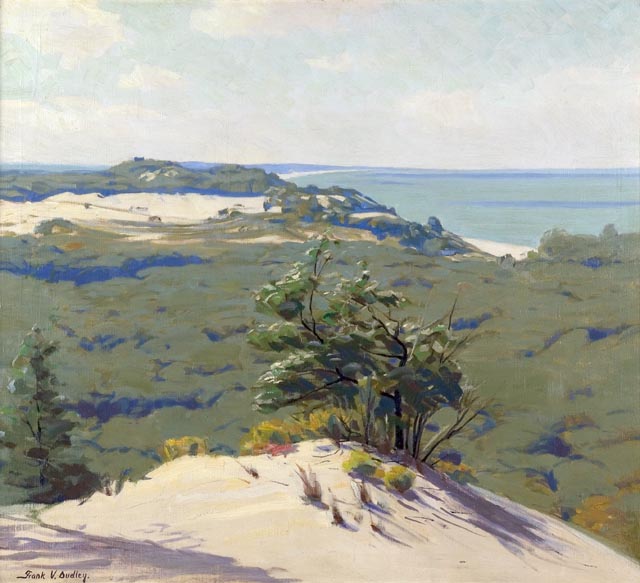 See several of Dudley's paintings from throughout his career. Step into one of his beach scenes and learn about his life.
Image credit: From Mt. Tom oil on canvas, 1941.
Learn how Dudley's work influenced authors, photographers, poets and artists who continue to find inspiration in the Dunes landscape.
Image Credit: In Lupine Time 1, oil on canvas, 1938.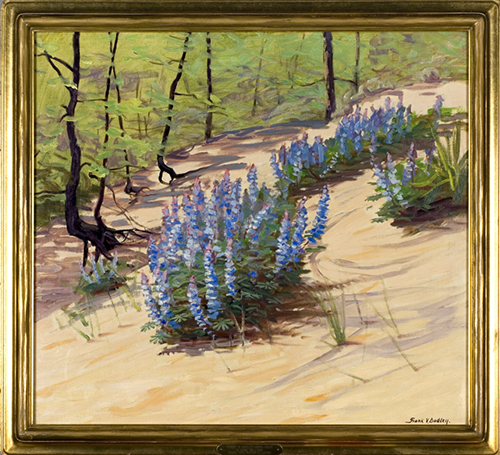 Made possible with the generous support of