Educator Resources
We invite you to take advantage of programs aimed at expanding your knowledge and enhancing your teaching skills. Use our resources to supplement your classroom curriculum, enhance a field trip experience, or bring Indiana to life for your students. Learn about these opportunities below or in our downloadable PreK-12 Education Program Guide. 
Discover Our Latest Exhibits
We're always searching for ways to integrate our teachers into our featured experiences. Here, you'll find additional resources to complement a visit to an exhibit at the Indiana State Museum and Historic Sites.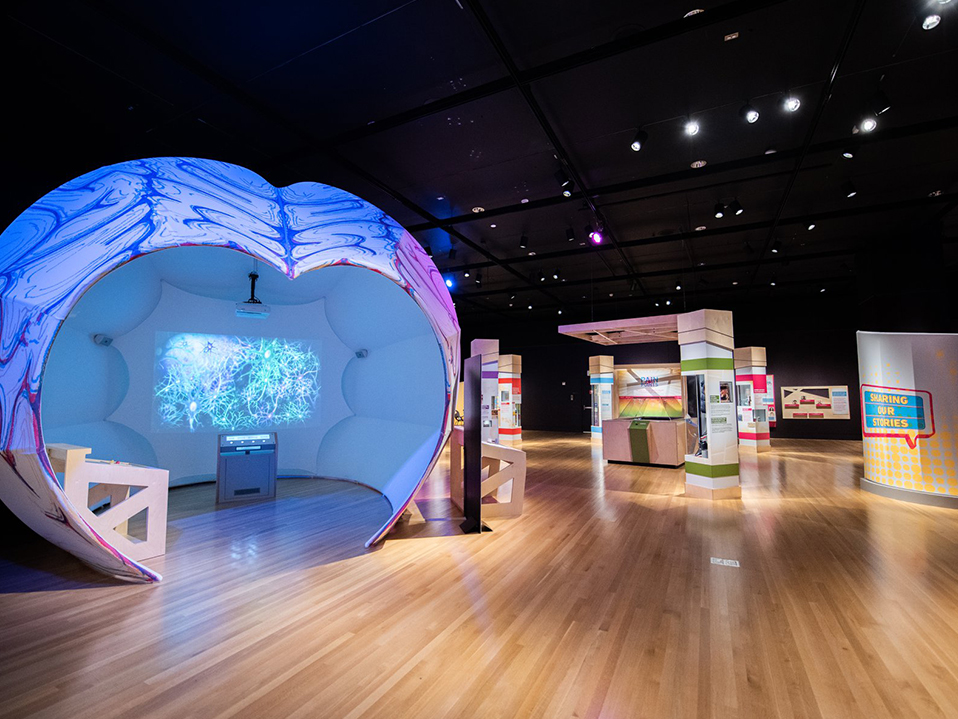 FIX: Heartbreak and Hope Inside Our Opioid Crisis
Open through Aug. 1, 2021. The United States is in the middle of a crisis that is destroying families and communities. A perfect storm of prescription drugs, powerful illegal narcotics, the science of brain chemistry and socio-economic pressures, among other factors, has fueled a spike in opioid abuse at all levels of society. Indiana is no exception.
In this exhibit you'll discover personal stories of recovery, explore the science behind opioid addition, and learn how to affect positive change in this crisis.
Learn more
How People Make Things
This exhibit (Jan. 22 through May 15, 2022) brings the manufacturing experience to life, taking visitors onto the factory floor through hands-on activities including cutting wax using different sculpting tools, deforming a wire by taking a straight wire into a spring shape by winding it around the metal shaft, and assembling a trolley and testing your skills on the testing track. Take a look at the Gallery Guide to help provide additional information and ideas.
Download Guide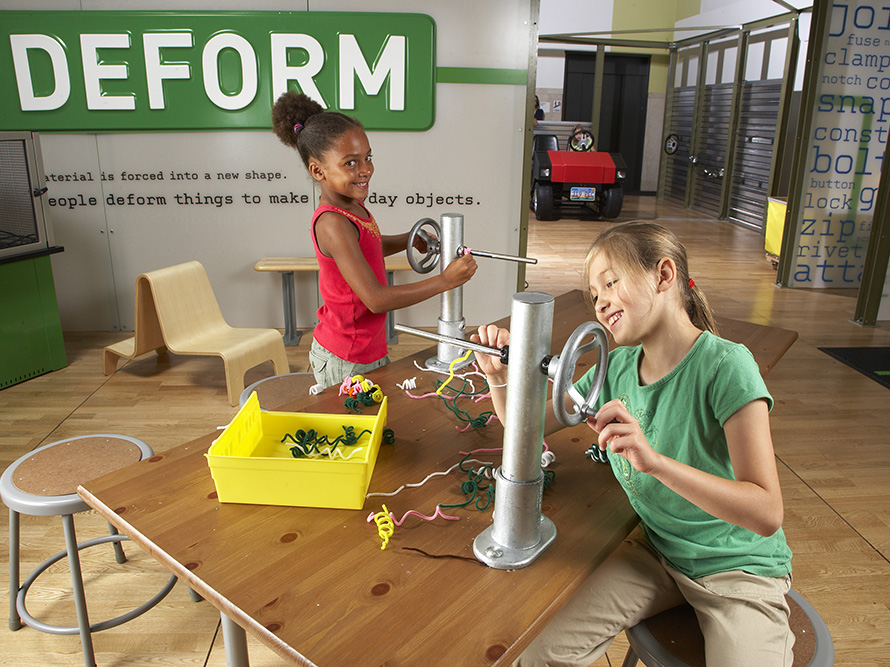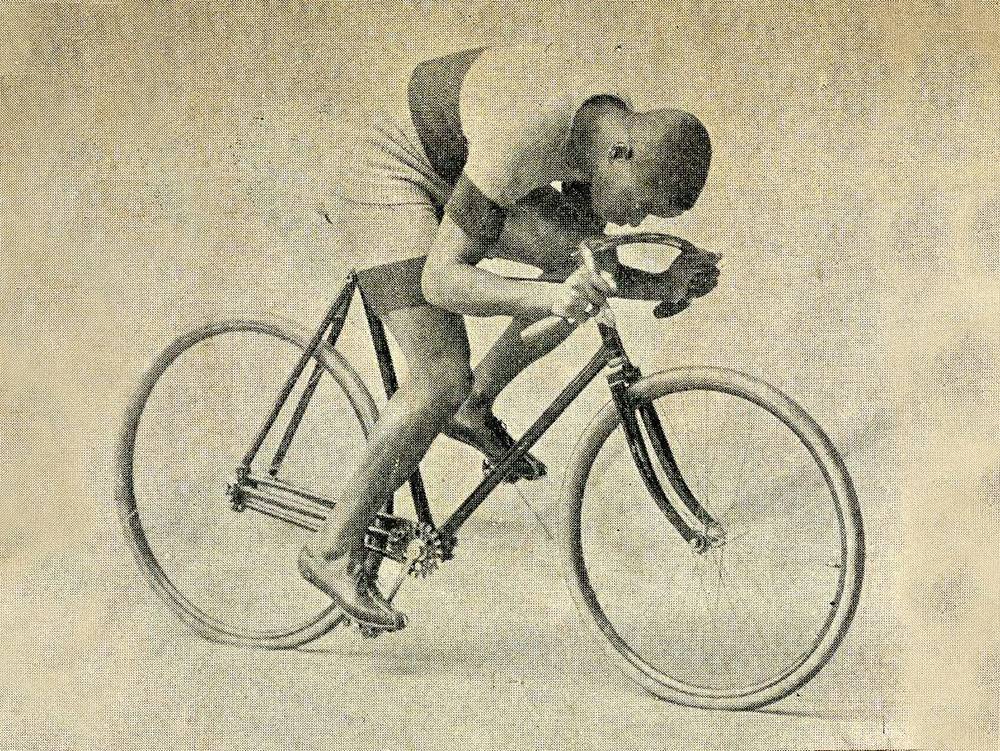 Major Taylor: Fastest Cyclist in the World
Guide coming spring 2022! This interactive exhibit (March 5 through Oct. 23, 2022) focuses on Taylor's legacy, the sport of cycling, bicycle design and technology, and the roles bicycles play in our lives today.
Explore Unique Workshops and Videos
The Indiana State Museum and Historic Sites is committed to helping our state's educators provide the most dynamic classroom and at-home learning experiences possible through engaging workshops and videos.
Indiana Women's Suffrage Centennial Educator Workshop
Incorporate curriculum highlighting Indiana's suffrage history into your classroom by gaining insight into the work done by Hoosiers who fought to win a woman's right to vote. Watch a recording of our workshop to learn how to explore this important milestone with your students and also how to connect this content with the continued fight for voting rights today.
Download the curriculum
Educator Videos - Art, History, Culture and STEAM
Are you interested in introducing the museum or a topic to your students before your field trip? Is it too far to visit the museum? Bring the museum to your classroom with these short videos that cover a wide range of art, history, culture and STEAM topics for grades K-12. These videos highlight some of our most popular artifacts and experiences in the museum. The videos are free to incorporate in your classroom whenever you need and are tied to Indiana Academic Standards.
You can watch these videos in the adjacent YouTube playlist or you can directly download the videos here.
Educator Videos - Opioid Epidemic
Continue important conversations with your students and hear from community organizations and experienced professionals who are helping fight our community's opioid epidemic. The following videos accompany our FIX: Heartbreak and Hope Virtual Educator Programs.
You can watch these videos in the adjacent YouTube playlist or you can directly download the videos here.
Guides and Newsletters
Our guides make it easy to help you plan for a visit to the Indiana State Museum and Historic Sites.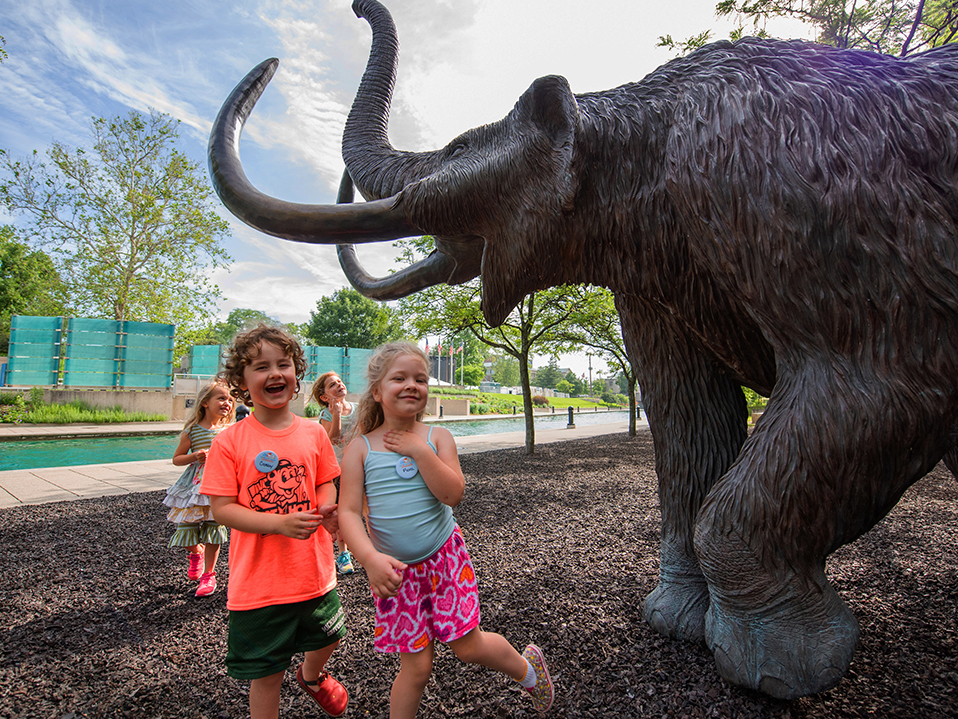 Learning Resource Guides
These guides will help you bring Indiana art, science and culture right to your students. Learning Resource Guides include lesson plans, activities, online resources and a book list. Each guide fulfills select Indiana Academic Standards.
Indiana in Lincoln's Time (Grades 4-6)
Native Americans in Indiana (Grades 3-5)
PreK-12 Education Program Guide
Download your copy of our PreK-12 Education Program Guide. This handy tool includes everything you need to know about our field trips, school and outreach programs, galleries and special exhibitions.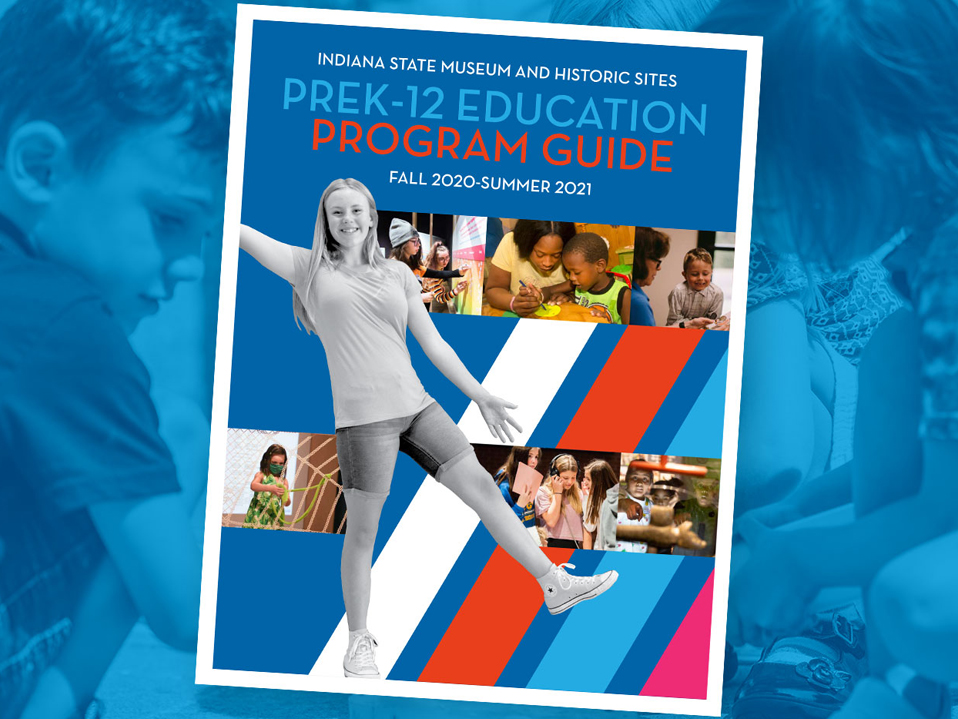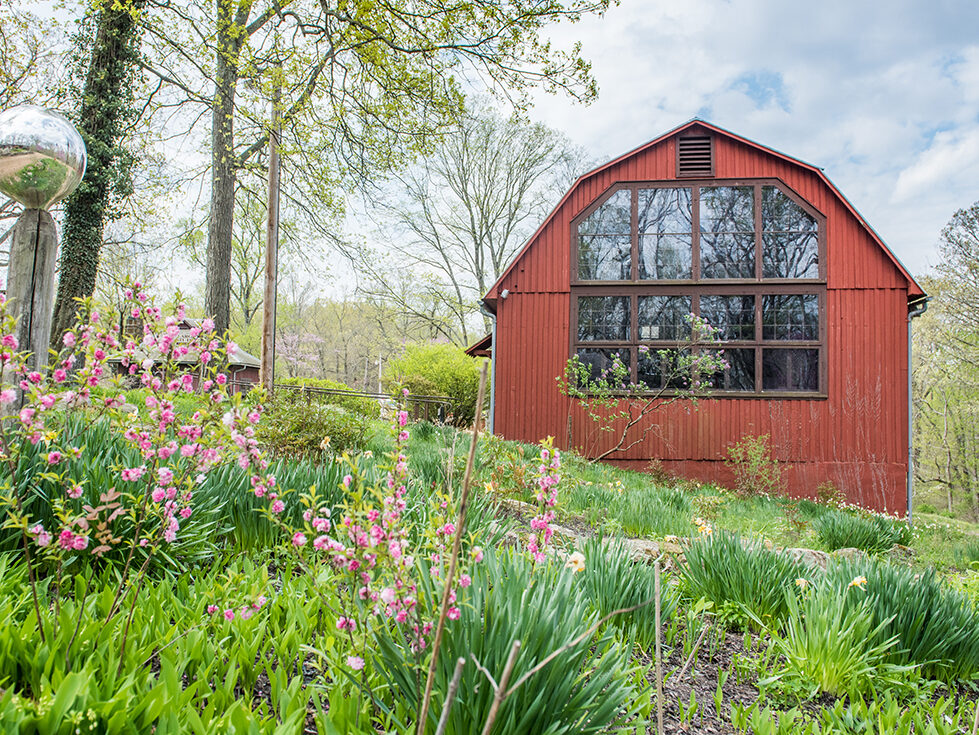 T.C. Steele Book List
Download our free book list provided by our T.C. Steele State Historic Site.
Click here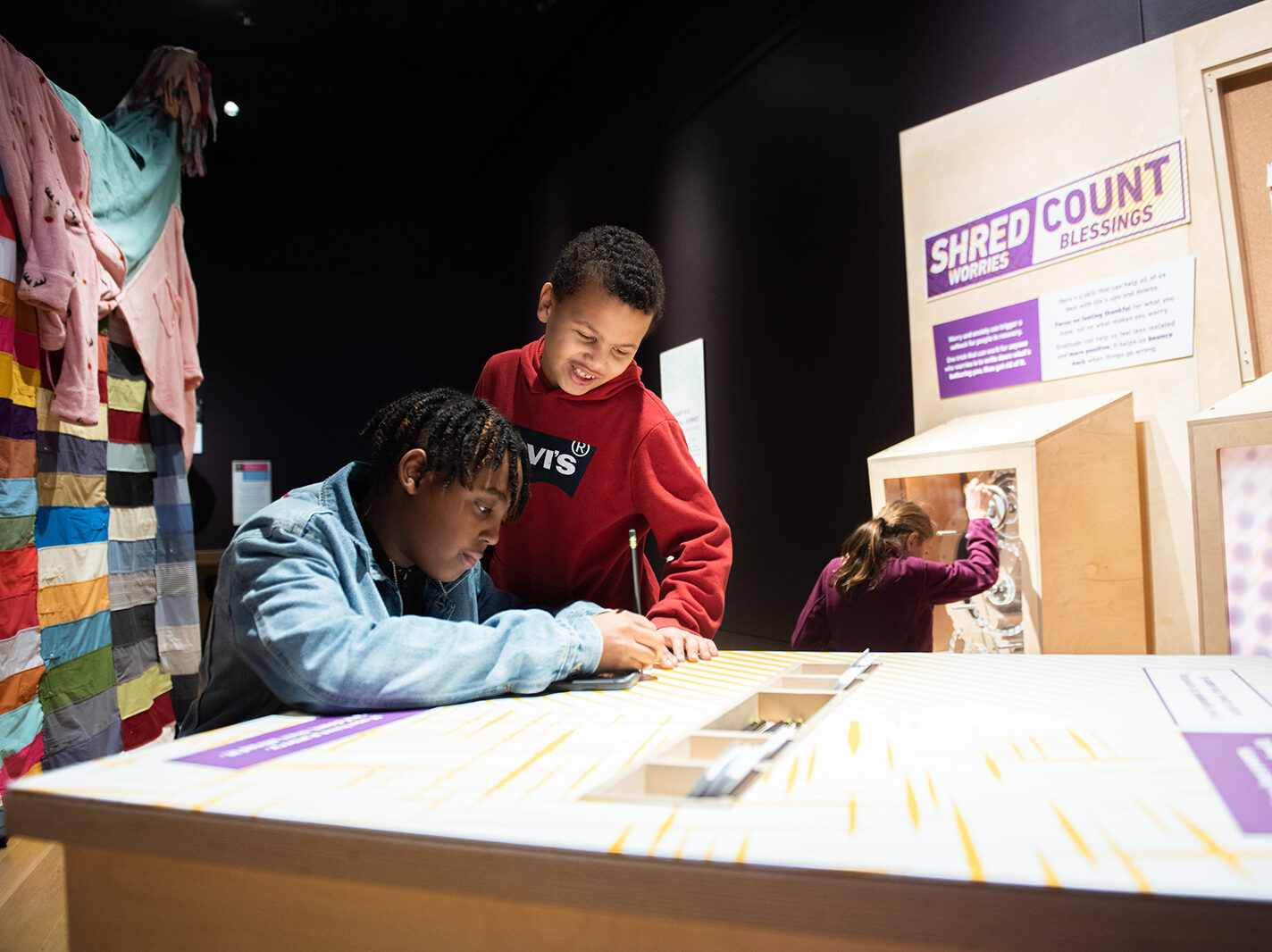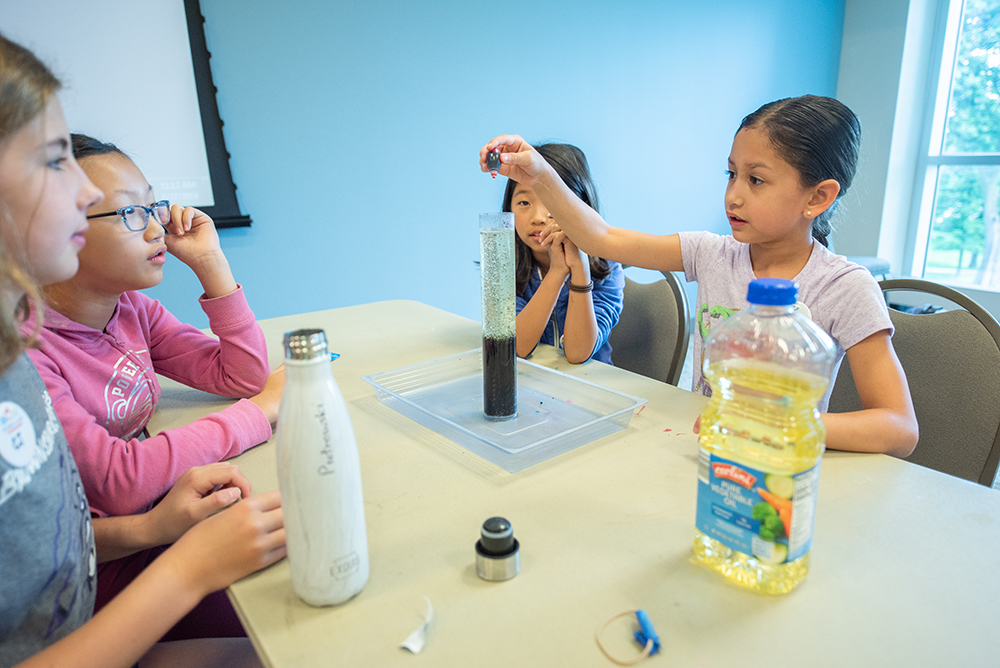 Scholarship Opportunities
Schools or educational organizations may qualify for one of Indiana State Museum's many school, outreach or virtual programs for free.
This is made possible with funding provided by the Indiana Academy of Science and the Arts Council of Indianapolis. Those who qualify for a free science program may also receive transportation reimbursement.
Applications will be available August 3 and are accepted on a rolling basis. Schools will be notified whether their application is approved or placed on a wait list.
Click here to submit application. Please contact Krystle Mangan, program and schedule manager, at 317.509.7679 or kmangan@indianamuseum.org with questions.
Educator Newsletter
Our educator newsletter offers the latest learning opportunities, experiences, educational programs and events at the Indiana State Museum and Historic Sites. Sign up in our subscription center by selecting the "School/Education Programs" topic. There, you also can sign up to receive news about other upcoming programs through our Monthly Lineup newsletter.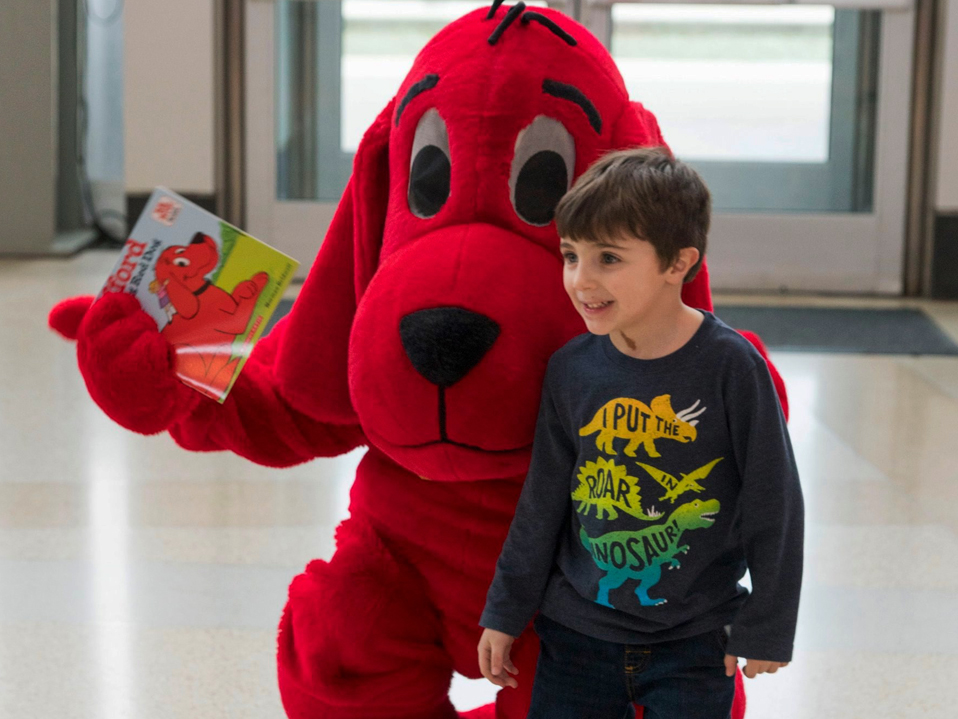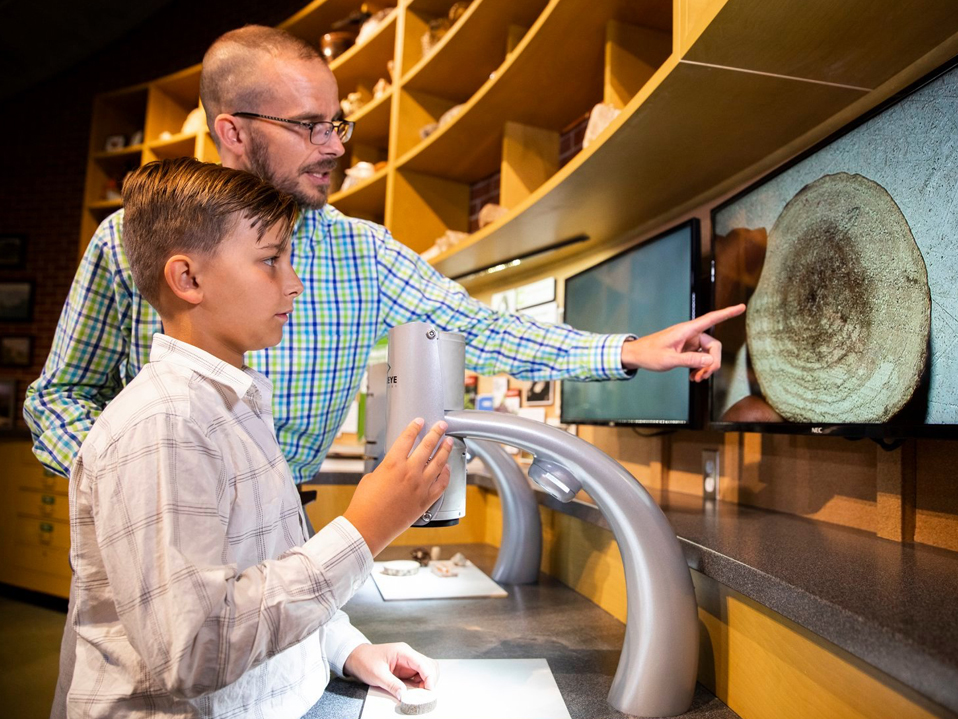 Chaperone Guides
Guides coming soon!
Do you want to provide more guidance and support for your chaperones? These guides are a great tool! They include a map of the museum and questions to ask students to encourage curiosity and critical thinking. Guides are separated by grade level to focus on academic standards.
Field Trip Guides
Student Field Trip and Fourth Grade Field Trip guides coming soon!
Are you looking for a way to capture your students' thoughts during their field trip? Don't want your students to be focused on answering a list of questions instead of exploring? Our field trip guide is a great way to track what they found interesting and fascinating. Students can write or draw the things that made them curious to learn more. This guide is appropriate for all grade levels.
Our Fourth Grade Field Trip Guide will give you a variety of ways to connect your museum field trip experience to your classroom. It's also a great resource if you can't get here on a field trip. Activities can be used before your visit to prepare students or used after to review content they learned. Activities meet various cross curricula Indiana Academic Standards.