School Festivals and Events
Enjoy hands-on activities, performances, community collaborations and more that will appeal to a variety of your students while fulfilling select Indiana Academic Standards. Most of these events are included in the price of admission. Learn more about our school resources in our downloadable PreK-12 Education Program Guide.
Statehood Day
Grade 4
Dec. 9, 2022; 10 a.m-1 p.m.
Statehood Day presentation in Great Hall at 11 a.m.
Come celebrate Indiana's birthday at the Indiana State Museum with fun, interactive experiences and presentations by many state agencies and offices geared toward fourth-grade students.
Space is limited, so please contact Visitor Services at 317.232.1637. Or schedule your group for the simultaneous programs at the Indiana State Museum, Indiana Historical Society or the Indiana State Library by calling the Capitol Tour Office for Statehouse activities at 317.233.5293.
View the Statehood Day Essay Contest requirements below.
Learn more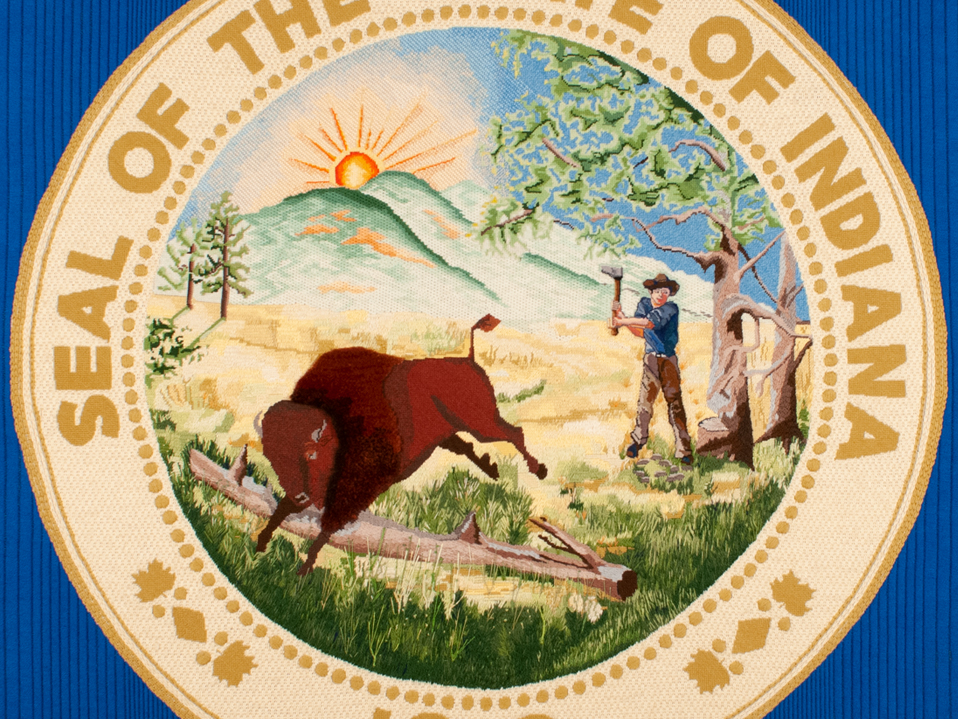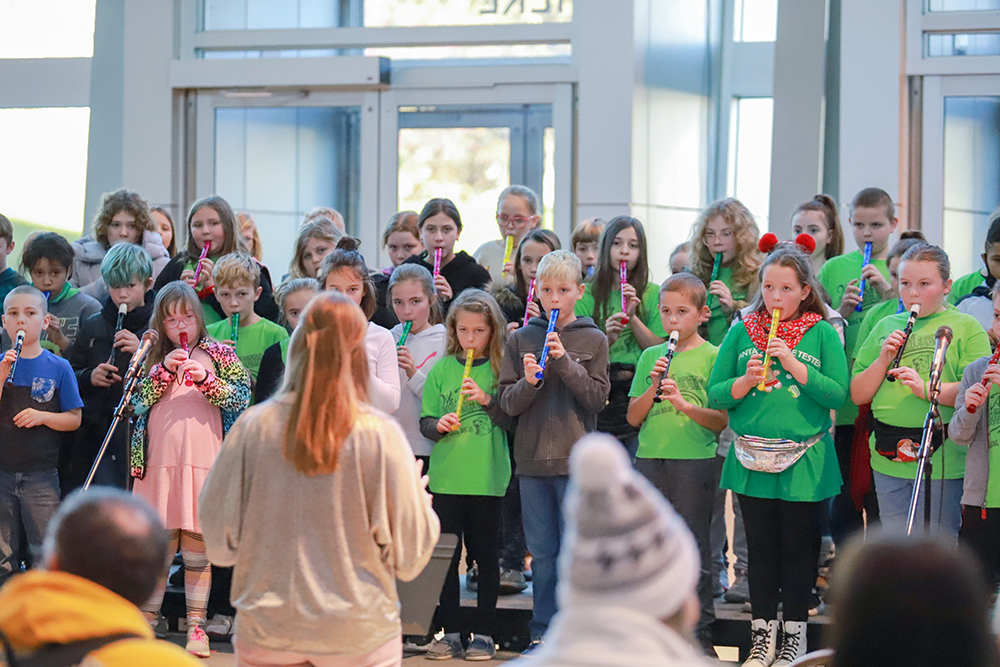 Holiday Sounds
K-Grade 12
Nov. 30, Dec. 1, 7, 8, 14-16, 10-10:30 a.m., 10:45-11:15 a.m., 11:45 a.m.-12:15 p.m.
Enjoy the sounds of the season in a spectacular holiday atmosphere as school and community choirs, bands, ensembles and soloists perform holiday music daily in the museum's Great Hall. Please contact Brittney Basaran, school program manager, at 317.409.7136 or [email protected] with questions. Sign your school group up by registering below.
Register
GEOFEST
K-Grade 12
Feb. 17-19, 2023; 10 a.m.-5 p.m.
Bring your students to explore Paleozoic seas, discover mysteries in Ice Age caves, test their knowledge of Indiana's geology and investigate the world under their feet. Hands-on activities and million-year-old specimens in our galleries help illustrate Indiana's geological past. Shopping for gems, fossils and minerals from around the globe is available. Registration required by calling 317.232.1637.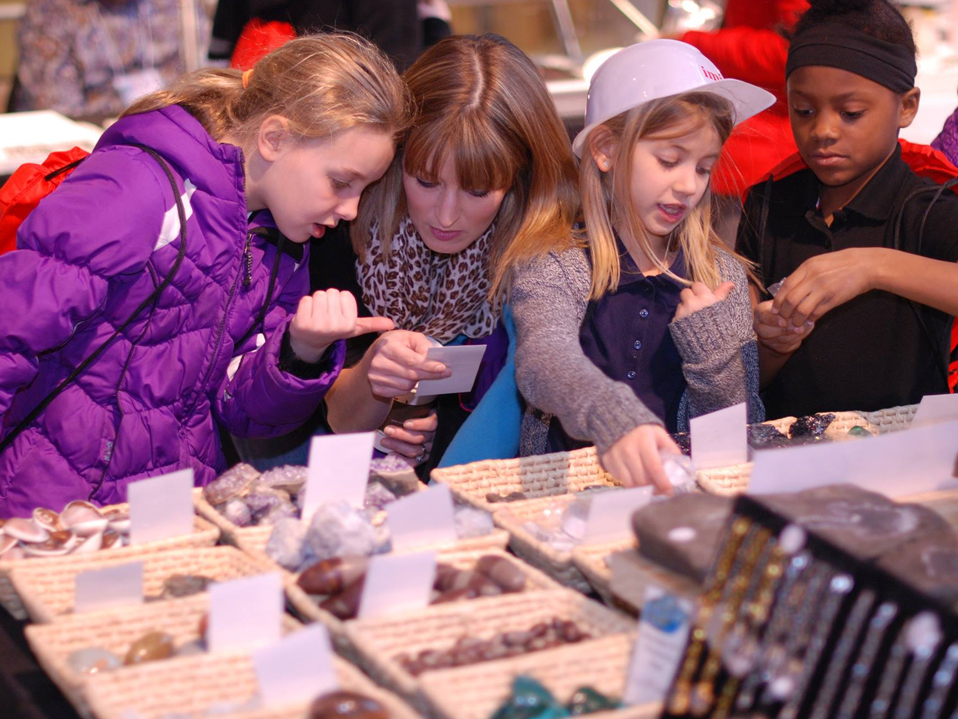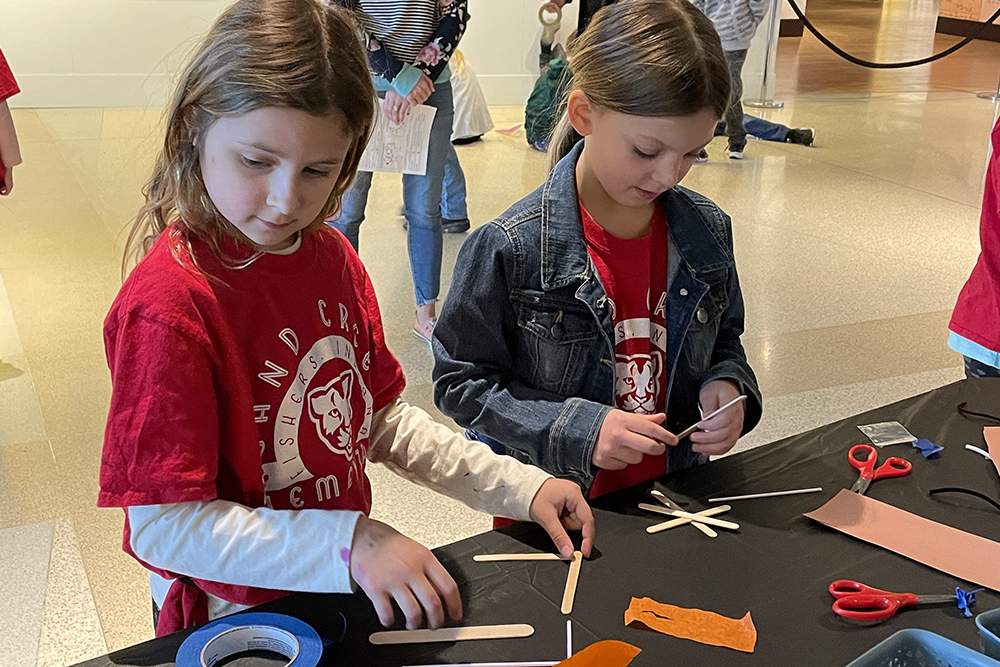 STEAM Day
K-Grade 6
March 1 & 2, 2023
Cost: $6/student, $2/chaperone, free for teachers
Students will connect to the museum on a deeper level as they interact with hands-on, minds-on activities throughout the museum on these special STEAM Days. The galleries will have 8-10 activities spread throughout all three levels to tinker and discover Indiana's connections to science, technology, engineering, art and math. Look for a special bonus in the Education Center for a design challenge that will have your students creating prototypes to solve a real-world challenge.
There is limited space so register early! Only STEAM-related field trips are offered during this time. No self-guided field trips available on March 1 or 2.
Please contact Brittney Basaran, school  programs manager, at 317.409.7136 or [email protected] to schedule a STEAM Day field trip.
ANNUAL PINEWOOD DERBY®
K-Grade 12
March 29-April 2 & April 5-9, 2023; 10 a.m.-5 p.m.
On your mark, get set … for the second-greatest spectacle in racing! The Indiana State Museum and Crossroads of America Council BSA invite you to build and race Pinewood Derby cars down the two-story, 125-foot racetrack and watch them speed across the finish line!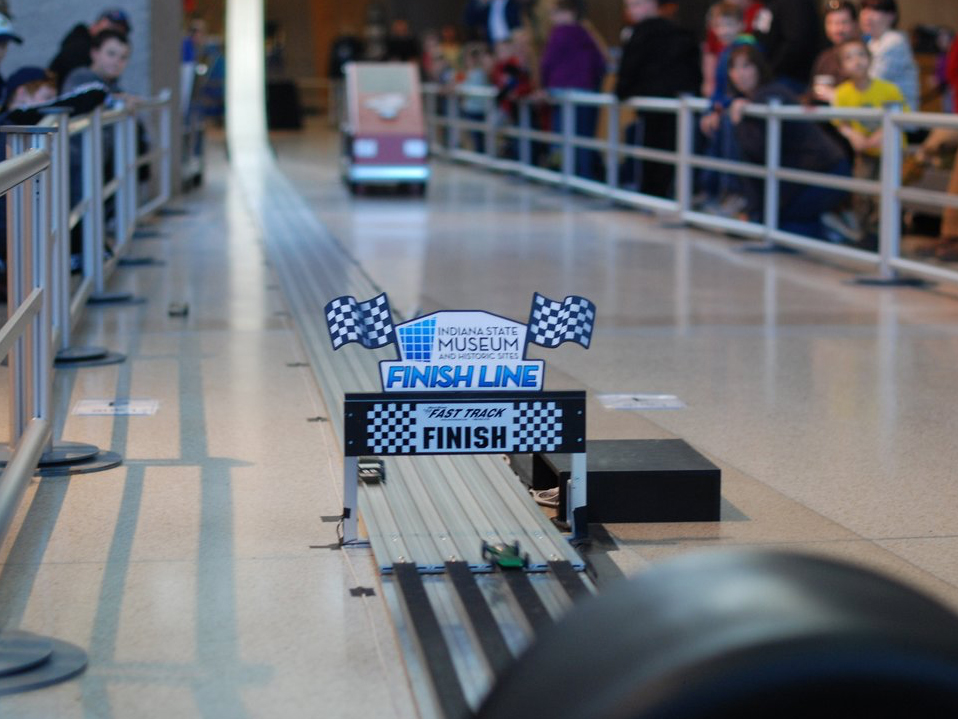 ANNUAL ECO-SCIENCE CHALLENGE
K-Grade 12
April 21, 2023; 10 a.m.-2 p.m.
Deadline for application: April 14, 2023
Innovative Hoosier students are invited to get involved in becoming the solution to global climate issues. Students can submit science challenge projects on a range of topics including aquaculture, vermiculture, composting, social awareness, urban farming, alternative energy and recycling initiatives in their schools and communities. Monetary prizes will be awarded to the schools of the winning students to assist in continuing eco-science-related work.
Learn more